December has proven to be another fantastic year for catching fish. Not withstanding some of the nuances that we deal with from time to time, SW Florida estuaries have risen above all others in the lower 48 states to continue to be the place to 'catch a fish of a lifetime'.

As we approach the Christmas Season and the New Year we find that we have a lot to be thankful for. Aside from a few showers and breezy days, the waters are clear and the weather surpasses all of our expectations for with warm, beautiful sunny days. People come from all over the northern part of the country and Canada to beat the cold weather and storms that are inherent to them this time of year.
To 'close out' the year, I am including pictures of some of the types and sizes of fish that one may expect to catch during the last week of December and into the New Year of 2020. It is a great time to go fishing. 2nd Mate Moby Dick (pictured here) and 1st Mate Vicki want to wish everyone a Merry Christmas and Happy New Year.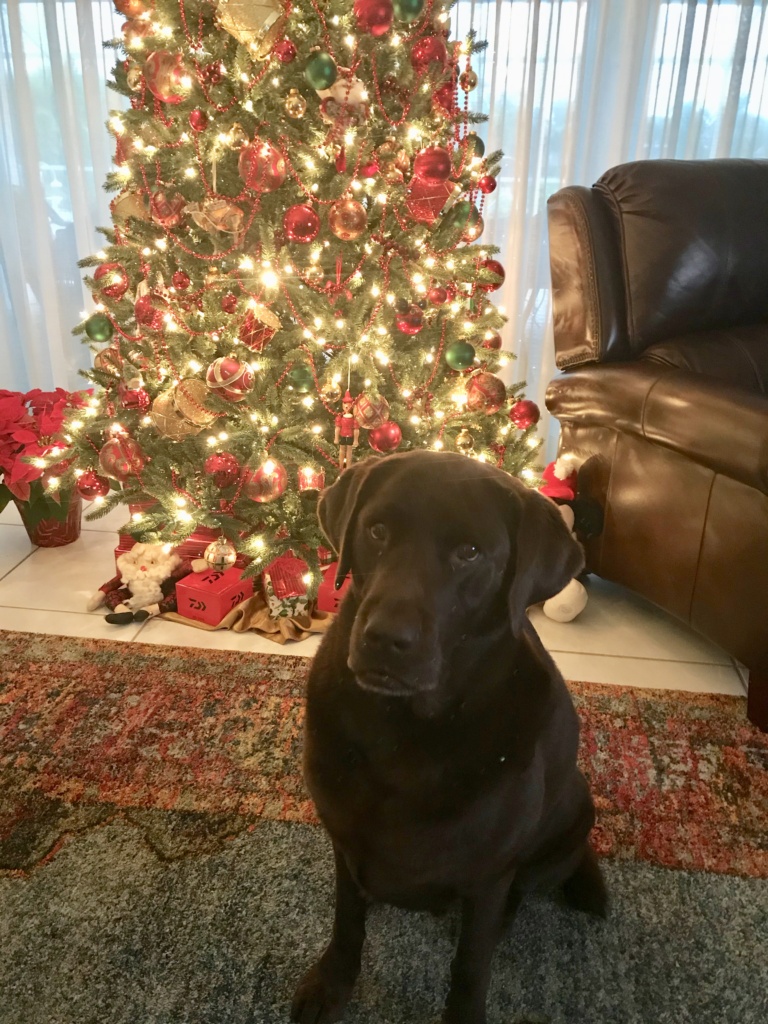 Check out my website at www.fishfacecharters.com for more information on how you may get in on the action. I am available as 'Captain For Hire' on your vessel (by the hour) for safety, navigation, fishing locations and techniques that will make your every water adventure a success. Call me at 239-357-6829 or email [email protected] to book a charter.
by Captain Terry Fisher