We live in a waterfront playground, so it's no surprise most Southwest Floridians either own a boat or get to tag along with friends and neighbors from time to time. We're also lucky to have plenty of rental boats available along our coast. For full-time residents and seasonal visitors alike, taking a loaner for a spin is a great way to enjoy our waterways without the long-term commitment of boat ownership.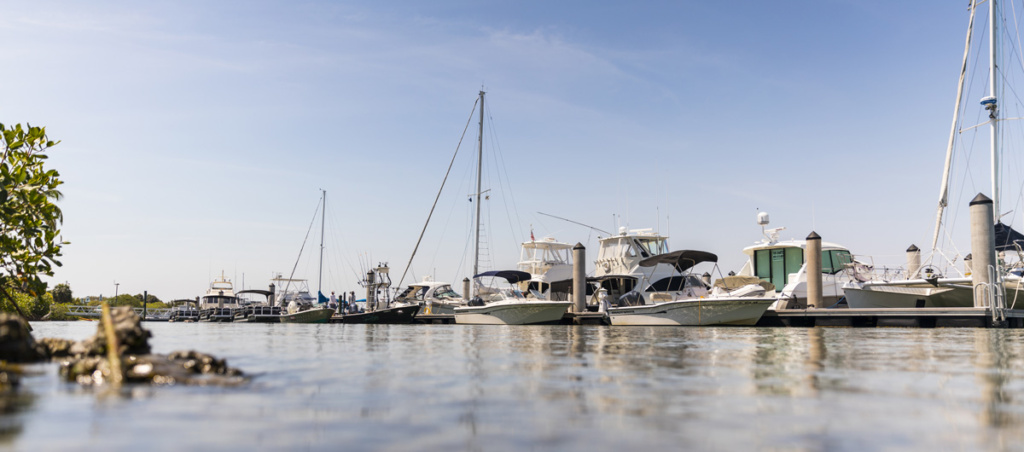 For many, renting a boat isn't an everyday occurrence, so we gathered a few insider tips to help you make sure you're going to get the most out of your rental. Adam Botana, Vice President and "Head Boat Washer" of Bay Water Boat Club and Bay Water Boat Rentals, shared some pointers for booking, beaching, and beyond.
Take Your Time
Many people choose a half-day rental simply because they don't realize how much there is to do in our area by boat. From the beaches to the waterfront tiki stops, time flies much faster on the water. Botana recommends choosing a full day rental so you can take it easy and really soak up your boating experience. Plus, our temperate winter and spring weather makes conditions so pleasant, you won't regret having a few extra hours to spend onboard.
Beaching
Many renters choose to motor over to our lovely beaches and Botana has some priceless advice for beaching. It may sound counter-intuitive but as long as no seagrass is present, he recommends leaving your engine trimmed down. If your engine hits sand before you get to the beach, find a different spot with deeper water. It's easy to get lost in the moment creating memories on the beach and forget about the changing tides, so beaching in deeper water will help ensure your day ends with a relaxing ride back to the dock instead of a call for help.
It's All About the Channel
Perhaps the most important piece of advice Botana gives renters is to always stay in between the channel markers. This not only protects you from running aground, which endangers everyone onboard, but it also protects the boat (and your deposit) as well as aquatic life below the surface.
In fact, doing your part to protect seagrass beds can help preserve our water quality and keep our waterways beautiful. You can learn more about delicate seagrass ecosystems and pledge to keep them healthy at BeSeagrassSafe.com.
Join the Club
If you're a frequent renter—or simply wish you were—perhaps joining a boat club could be a good solution for you. Clubs like Bay Water offer several types and sizes of boats in their fleet, which means you can fish the flats one weekend and host the whole gang for a beach party the next weekend. For anyone considering buying a boat later on down the road, club membership can provide a worry-free way to test out several styles and brands to figure out which boat will best suite your lifestyle.
For more insider advice visit our boater's directory, where you'll find plenty of local boat rentals and experienced guides as well as waterfront destinations to explore by boat. See you on the water!
---

ABOUT THE EXPERT
Bay Water Boat Rentals and Bay Water Boat Club
Located in Bonita Springs, Bay Water is a family-owned business and Southwest Florida Marine Industries Association member. Its rental boats deliver hassle-free cruising and fishing experiences while its membership fleet offers more than 60 boats from top manufacturers.
baywaterboatrentals.com | bwboatclub.com | 1-239-495-0455