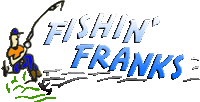 Redfish are still going strong, and the Reds are moving onto the west side of the Harbor. Shrimp, and Pinfish are the baits of choice right now. I believe the reason the Reds are getting thicker on the west side, is due to the lower fresh water volume coming into the Harbor from the rivers. The Peace River is down to 4.5 feet from 7.5 feet last week at this time, so you can finally start seeing the bottom again.
The bad news is that with red tide in and around the gulf beaches, the fresh water coming down the river is our security blanket, and red tide cannot live in fresh water and the Harbor still being very fresh keeps the red tide in the gulf. This means that the salt levels are coming up in the Harbor, which makes the fishing better but could also lead to red tide being able to come into the Harbor. Good news is that right now if red tide would come into the Harbor the out going tide which pulls the fresh water from the rivers would kill any red tide. All we can do is wait and see how long the red tide bloom will last or if we get lucky and get more rain.
But for now all good here in the Harbor and we hope the red tide will not get too bad along the beaches. There are some reports of dead fish in the ICW along the back side of Boca near Placida, but not real terrible at this point. So head to the west wall or the east side of the Harbor and have a great day catching Reds and Snook.
Fishing update 10/23/15 –