Oct. 11, 2012 (Fort Myers, Fla.) One of the River District's most highly anticipated events is just on the horizon. The Southwest Florida Marine Industries Association presents the 40th Annual Fort Myers Boat Show at Harborside Event Center and City of Fort Myers Yacht Basin from Thursday, November 8th through Sunday, November 11th, 10 a.m. to 6 p.m. Thursday through Saturday and 10 a.m. to 5 p.m. on Sunday.
Widely considered the premier boat show on Florida's west coast, the show will feature boats of just about every type imaginable, marine products and services for both enthusiasts and novices alike. Now in its 40th year, the show will include seminars on fishing, diving and boat safety. Local guides will be on hand to answer questions and present instruction about fishing in Southwest Florida. Diving enthusiasts from the Caloosa Dive Club will speak on equipment, schools, resources and hot dive spots. The show will also include a large kayaking section with daily seminars, products displays, and information about Lee County's Great Calusa Blueway paddling trails. The U.S. Coast Guard will return this year with their interactive Boating safety trailer displaying a variety of safety equipment.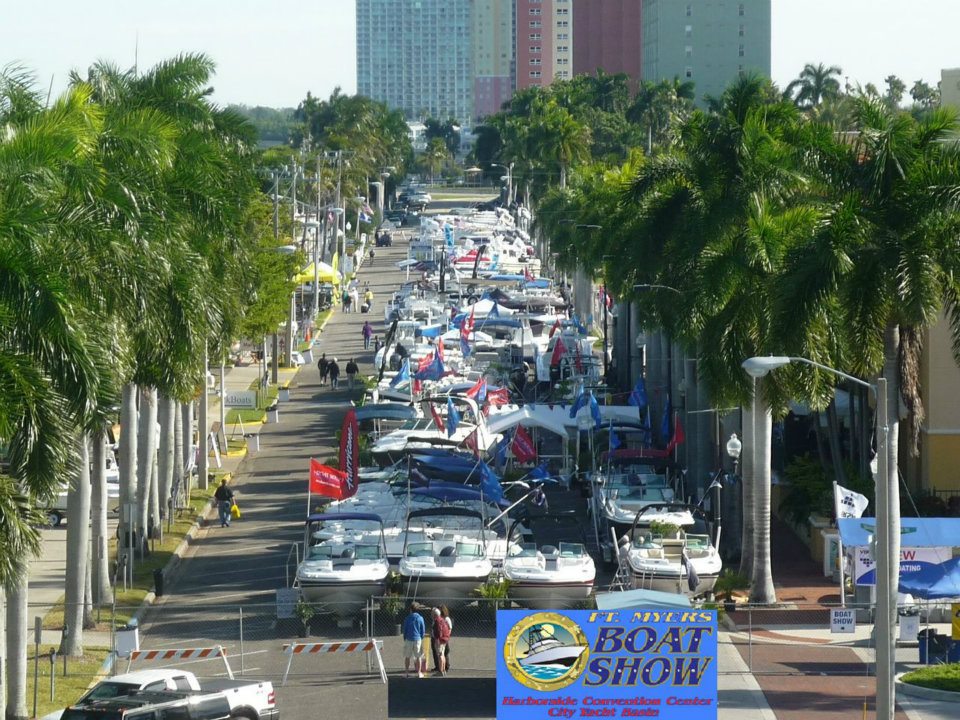 Students can get in on the action with the new boat building festival. Teams led by experienced instructors, Sharon and David Bickel of the Shipwright Shop, will try their hands at building a 12' Bevin's Skiff from scratch throughout the show. Student teams are sponsored by many local businesses.
"This year's show promises to be one of our best to date. We're very excited about the increased participation of boat and equipment manufacturers this year and how that is going to add to guest's enjoyment of the event." says John Good of Good Event Management, whose company manages the show.
Show attendees can tour a large assortment of boat types both in, and out of the water. Visitors can check out luxury yachts and off-shore fishing boats, plus dinghies and kayaks. Resorts and marinas will also be on hand to help guests plan waterfront trips, and vendors will display the latest in boating accessories, electronics, marine financing and insurance, motors and fishing gear from manufacturers all over the world.
SWFMIA hosts three annual boat shows, including the Fort Myers Boat Show held each November in beautiful downtown Fort Myers. It has grown to become one of the major shows in Florida with new and brokerage boats in-water and a huge showing of boats and accessories in the Harborside Event Center and outdoors along the Caloosahatchee River. Food and beverages will be available inside the event as well as in downtown restaurants. Admission is $9.00 per person, per day and free for children under 12. Tickets can be purchased at the door.