Thanks to miles of mangrove coastlines and barrier islands, Southwest Florida is home to some of the best fishing in the world. Whether you love chasing deep-water grouper or snook in the shallows, our area really does have something for every angler. But with so much water, you need to know where to look.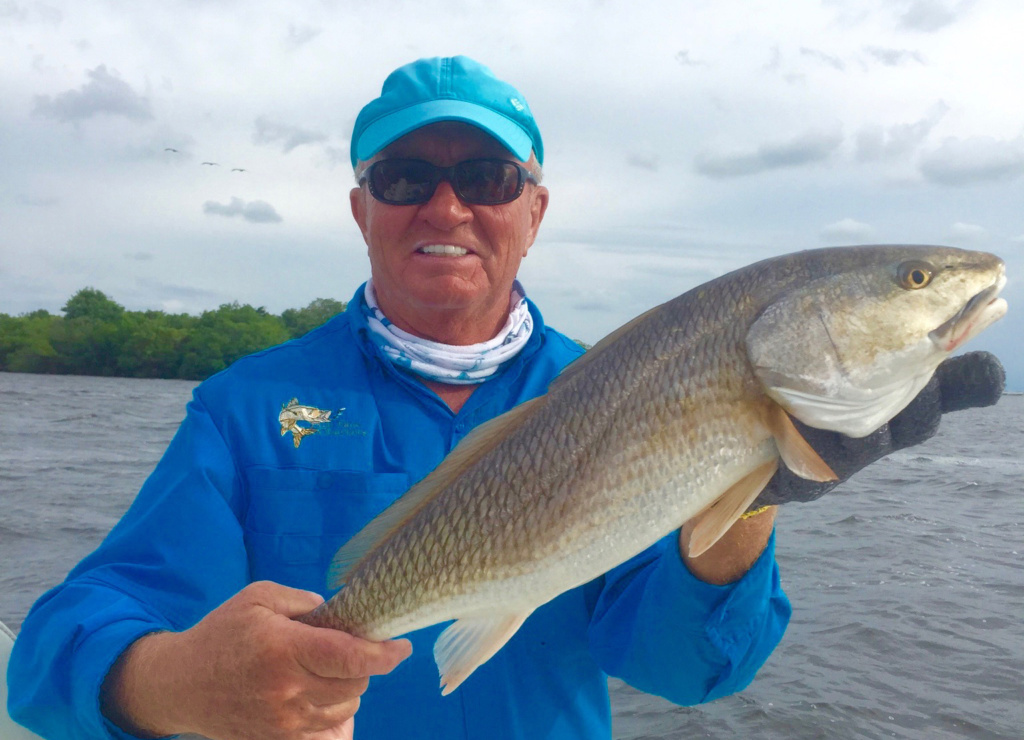 Before you wet a line, check out the on-the-water wisdom we received from local guide and fisherman Captain Terry Fisher of Fish Face Charters. His advice comes from 30+ years of experience and could mean the difference between casting and catching.
Fish the Tides
This is crucial in our waters and can really make or break your trip. Get a tides app on your phone so you know the high and low marks as well as the strength of the tide. Generally, the stronger the tide, the better the fishing.
Captain Terry recommends fishing the grass flats (4-5 feet) during moving water on either the incoming or outgoing tides for seatrout, Spanish mackerel, pompano, and other species. For snook and redfish, he suggests fishing the back-country areas and mangroves on the top half of the incoming tides.
Bigger Isn't Necessarily Better
When it comes to fishing gear, size matters. The biggest mistake Captain Terry sees saltwater anglers make is buying oversized rods and reels for both inshore and offshore species. In fact, for most inshore species like seatrout, Spanish mackerel, pompano, and sheepshead, he recommends nothing larger than 3000-4000 series reels with 8/17-10/20lb line strength rods. For most offshore species like grouper and snapper, Captain Terry says 4500-6000 series reels and 20/30lb line strength rods is big enough.
Don't Go It Alone
If you're unfamiliar with the local waterways or just don't have a lot of fishing experience, going out on your boat looking for fish can be, well, less than fruitful. Captain Terry says tag along with a friend or neighbor who knows the local area and has been successful at catching. If that's not an option, hire a local guide who is willing to show and tell where to go and how to fish the area. Some guides, including Captain Terry, offer a "hire a captain" option where they'll bring all the fishing gear and expertise aboard your boat and show you the ropes. It's an easy way to jump the learning curve, which can save you a lot of time and gas money in the long run.
For more expert advice visit our boater's directory, where you'll find plenty of local boating resources to help you get the most out of your time on our waterways. See you on the water!
---
Captain Terry Fisher
Captain Terry's Fish Face Charters is a member of the Southwest Florida Marine Industries Association. In addition to being a full-time fishing charter guide, Captain Terry is a Staff Writer for Coastal Angler magazine for the SWFL region and internationally.
fishfacecharters.com  | 1-239-357-6829