We think boating is certainly the best way to spend time on the water, but we also care about the environment just as much as we do a fun day of boating. When boaters make poor decisions or don't take the proper preventative measures, many unintentional and unexpected consequences can affect our famous Southwest Florida environment.
Be Seagrass Safe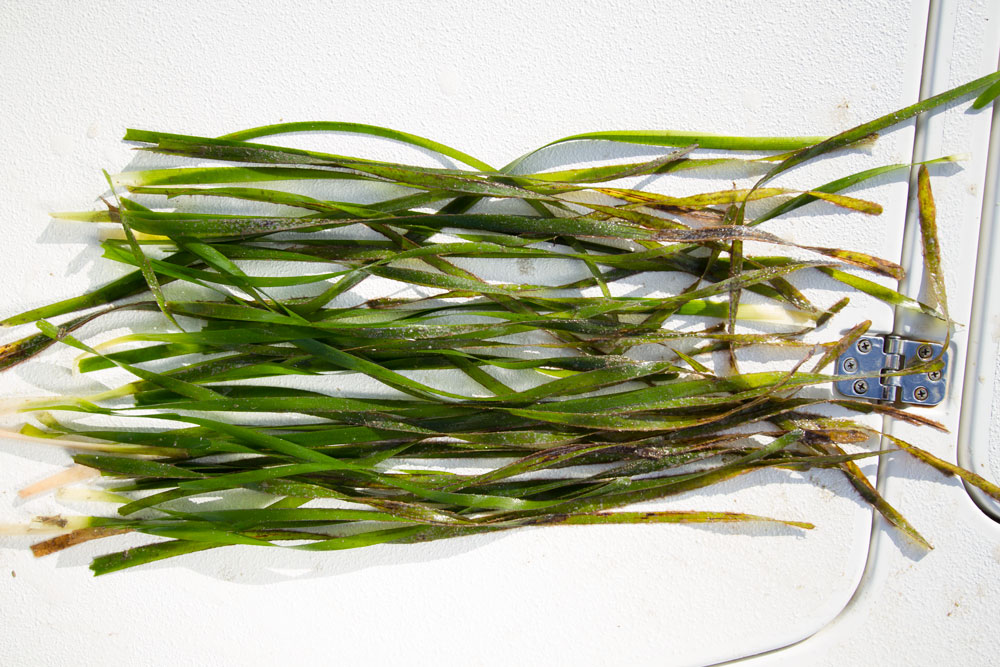 Trimming your motor up in shallow waters may be one of the easiest ways to prevent further damage to our ecosystem. When propellers slash into seabeds, not only does water clarity decrease, but a large majority of Florida's fish species are affected. About 70% of fish spend at least one part of their life cycle in this crucial ecosystem, so when they don't have a place to hide from larger predators or have a place to start their nursery, the population is heavily affected. This then puts a huge dent in commercial and recreational fishing and nature/wildlife tourism, one of the largest industries in the state.
Scarring also leaves seagrass beds vulnerable to storms like our typical seasonal hurricanes. According to beseagrasssafe.com, over 30,000 acres of south Florida's seagrass have been scarred by boat propellers. If you run in skinny water, keep this number in mind so you can do your part to prevent this number from increasing.
Keep It Clean
A good Captain knows how to keep the ship clean, so chances are you already have a supply of clean rags on board to clean up oil or fuel spills the second they hit the deck. If you're looking for all natural cleaning products to use on your boat, be sure to do your homework and read up on the ingredients list.
A pretty good rule of thumb is to wash the interior of your boat like you would your kitchen floor: with a bucket and a sponge. Try to use a cleaner that doesn't require a water rinse and avoid products that contain phosphorus, especially if you are cleaning your boat while it's in the water.
Unfortunately, there isn't a regulation for "non-toxic" and "biodegradable" claims, but if you keep an eye out for products with the EPA Design for the Environmental logo then you're most likely headed in the right direction. Check out this article from Boat US for more information on cleaning products.
Never Abandon Your Boat
There are many ways to properly part from your boat, including several nonprofits who will take a boat donation no matter the shape it's in. The last thing you want to do is dump it illegally, leave it on someone else's property or allow it to sink.
Go Boating Florida talked with Lesli Haynes, the Environmental Specialist Sr. at Marine Services of the Lee County's Division of Natural Resources, about some of the nightmares that abandoned boats create. Haynes regularly gets phone calls from the public about boats abandoned on private property, but because this falls under a civil manner between the property owner and the vessel, the county cannot get involved.
"I feel for the homeowners, property owners, or HOA's involved," said Haynes. "It's a sticky situation because they need the title and to actually own the title themselves to make decisions on the vessel's future."
People often wait too long to do anything about the boat and allow it to sink, which is the worst possible route they can take. The hazardous oils and materials on the boat can cause a serious disaster for the ecosystem and sunken boats can also become a waterway obstruction to other boaters.
If your vessel is leaking, immediately contact the National Response Center (NRC) at 800-424-8802. The NRC is the main contact point for reporting any oil, chemical, radiological, biological and etiological discharges into the environment.
Another option is to trailer your boat to the Lee Hendry County landfill after you remove all of the gas lines, motors, septic tanks and any other hazardous materials. If you're coming from Lee County it costs $75.45 per ton and if you're coming from Hendry County it is $72.45 per ton. They also accept trailers as long as you remove the wheels.
Green Boating Is Good Boating
Although owning a boat is a big responsibility, it can be incredibly rewarding. However, stepping up to become an environmentally friendly boater can be even more rewarding. Doing your part to help our Floridian waterways means we will be able to keep boating beautiful for generations to come.