A cleaner hull, immediate access to the water, no more towing or boat ramp drama, safety from fluctuating water levels. There are a lot of reasons why so many boaters in Southwest Florida choose to keep their vessels above the water using a number of boat lift options available. As with anything in boating, tips from industry experts can help make sure you get it right.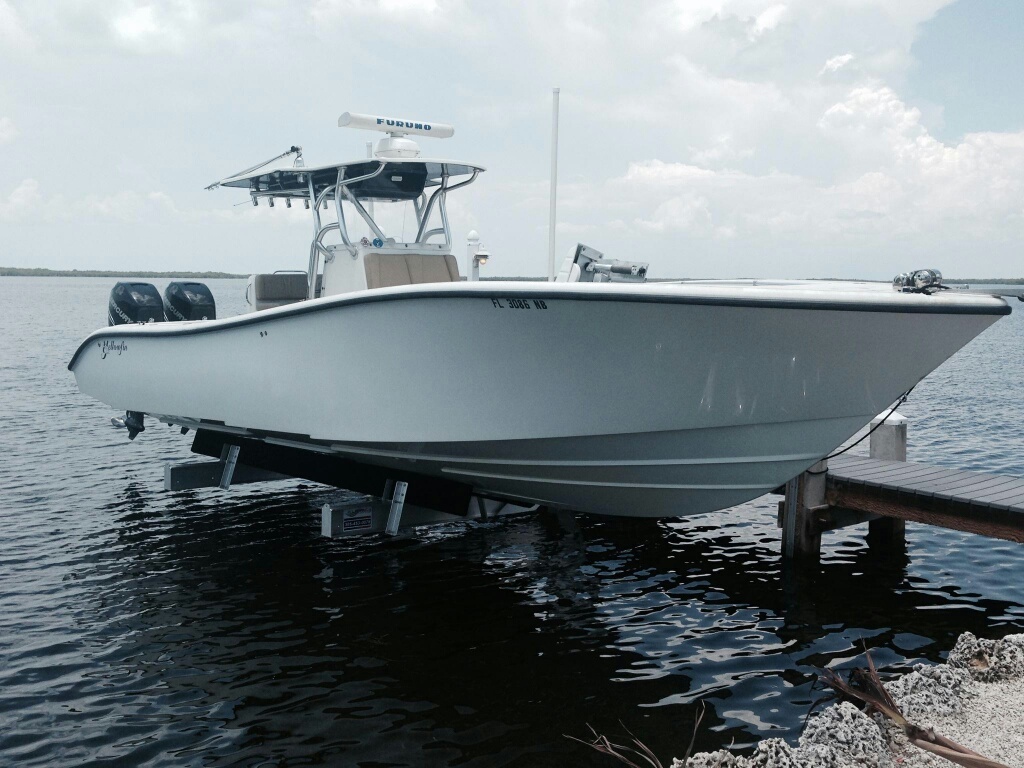 Boat lifts are specialty solutions that must work for your boat, your dock and your water conditions. It's important to seek out an experienced marine contractor who knows the local waters to guide you in the right direction. However, choosing a boat lift size and style are only part of the journey. According to Dirk Smith, General Sales Manager at Ace Boat Lifts, one of the biggest mistakes that boaters make is not maintaining their lifts once they are installed.
"Just like when you drive a car, you will need to maintain it in order to keep it in optimal operating condition. Throw in mother nature and saltwater in most cases and you can understand the importance of maintaining the lift properly. Most of our Ace Dealers offer a maintenance program where they will stop by for regularly scheduled maintenance to run the lift, check the cables, grease any grease fittings that are present along with other things to keep an eye on."
When it comes to selecting and caring for your boat lift, Dirk noted that boaters in our area have nothing to worry about.
"I would like everyone in SW Florida to know that they have one of the best networks of teams representing the boat lift industry in the world right here in their back yard."
We couldn't agree more—there's nothing like the boating community on our coast! For more insider advice visit our boater's directory, where you'll find plenty of local experts who can answer your questions about boat lifts and other specialty marine products.
---

About the Expert
Ace Boat Lifts, a Southwest Florida Marine Industries Association member, has been manufacturing quality marine lifting systems since 1959. With an ISO-certified production facility over 40,000 sq. ft, Ace Boat Lifts produces multiple styles and types of aluminum boat lifts right here in Southwest Florida. They also have the capability to produce floating docks, gangways, stairs and other aluminum items.
Ace Boat Lifts
1-800-826-3573
aceboatlifts.com