By Captain Terry Fisher
Early December fishing proved to many to be a great time to check and angler's ability when targeting a fish-of-a-lifetime. Pictured here is my good friend John Hennessy of Indiana/Ft. Myers holding a 33″ Snook he landed. We used Pinfish in one of the many canals we targeted upon my returning from Breckenridge, Colorado to float fish for Rainbow and Brown Trout on the Colorado River. John was calm and collected as we waited for this brute to surface. Like many big Snook, this one stayed down like a big Jack Crevalle and tested the knot, line strength, rod and reel in hopes of failure. Good job, John!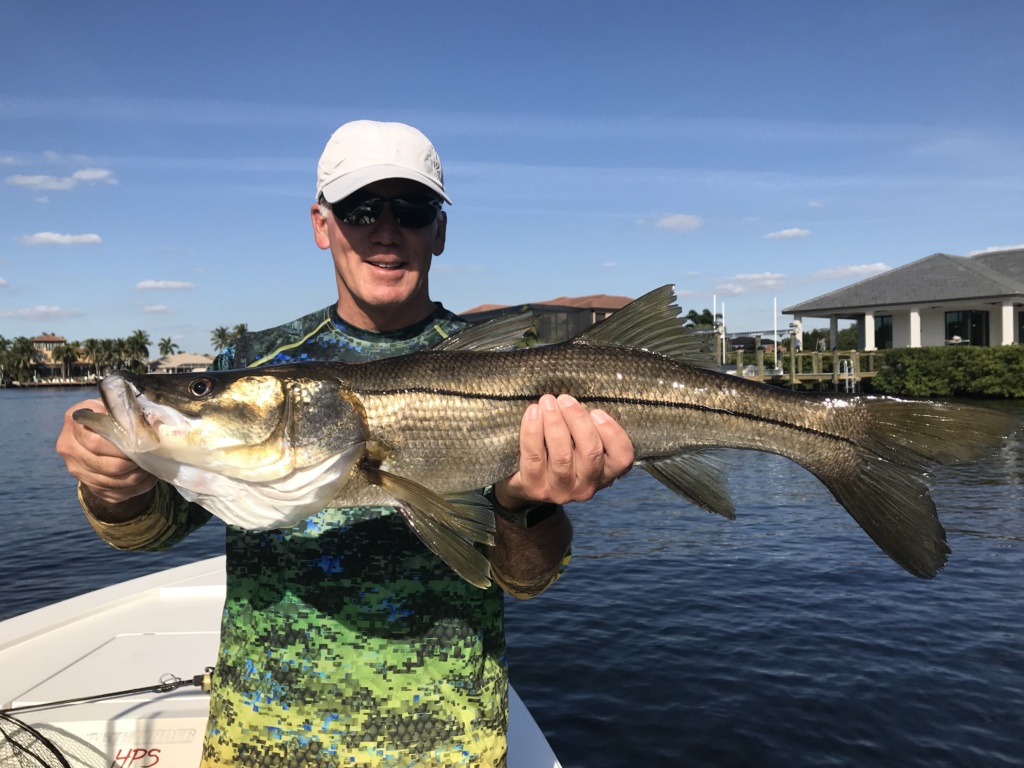 A couple of days later, I had the pleasure of taking Jack Spotz of Cape Coral, his daughter Mary Elmalac, of Tampa and his friend Dave to target big Snook. As they say, the 'proof is in the puddin'. Pictured are Mary, Jack and Dave with her fish-of-a-lifetime', 35" Snook she handled like a pro. Her friend Dave joined the action with a couple of nice Snook as well and he is pictured with one of those.
Fortunately, Jack and Dave liked their adventure so well that they hired me again to take out Jack's 13 yr. young daughter, Bailey on a fishing excursion. She is pictured with a nice Redfish she caught. The young angler was impressive catching many fish that day. Her father, Jack is pictured with a nice grouper, one of many fish he landed. Looking forward to taking them all out again soon. Nice going, Bailey!
Sheepshead are the target species this time of year while in the spawning mode. I suggest targeting them through the winter months for best catching results, as they are 'the fish of the winter season' here in SW Florida, both inshore and on reefs. Pictured here is Bailey with one of many she, Jack and Dave caught.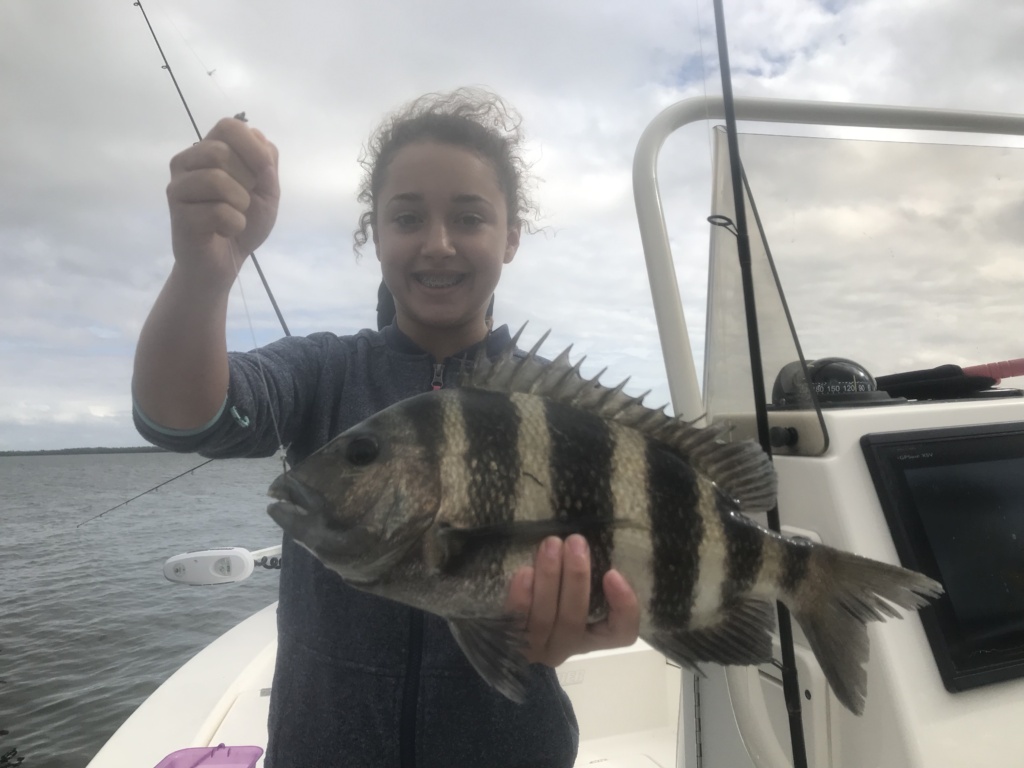 This is Captain Terry Fisher of Fish Face Charters. Call 239-357-6829 or email me at fishfacecharters@yahoo.com with charter request. I am also available as Captain for Hire (by the hour) on your vessel for safety, navigation, fishing techniques and fishing locations that will insure your every outing is a success.