There are few things that keep avid boaters off the water, but strong, chilly winds during a Floridian "winter" can be one of them. If you've got an itch to get on the water but the weather isn't agreeing, check out the boating and fishing related activities listed here to hold you over.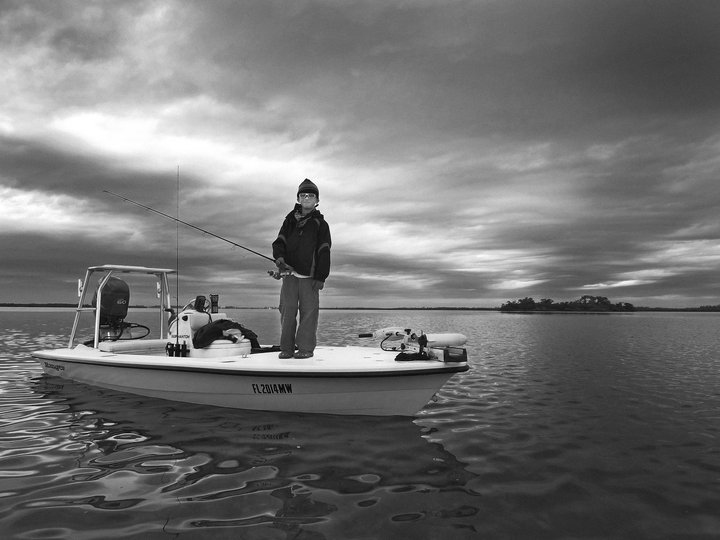 Refresh Your Boaters Safety Knowledge
Experienced boaters and newbies to the water alike could all use a refresher every once in a while. Cold, rainy days provide for a great opportunity to make sure you are caught up on all of the most recent boating regulations. We have a section on our website dedicated to keeping you safe on the water.
Prep Your Gear
If you keep your boat in your garage you could spend an afternoon tackling the latest DIY project you've been meaning to start, like installing a new prop or updating your poling platform. If your boating gear has started to take over the entire garage you could surprise the Mrs. by doing a little spring cleaning in the dead of winter. A clean garage is a good opportunity to fill two needs with one deed: happy wife and organized, ready to go gear!
A cold day is also a great excuse (not that you need one) to head to your local tackle store to revamp your fishing gear. Spooling line and organizing tackle ahead of time may not provide for the most exciting of afternoons but will prevent downtime when the weather gets better.
Already out there? Head For The Mangroves!
When the wind is colder than the ice in your Yeti, but you can't resist the urge to wet a hook, it's time to call your buddies with flats boats or skiffs. The protection of the mangroves will help keep those harsh Gulf winds at bay while you're scoping out deep holes for reds, trout, snook, flounder and if you're lucky, gag grouper! Check out our website for fishing reports, tips and updates to help you with this.
Enjoying your favorite pastime doesn't always mean doing it. As we all know, there are plenty of preparatory and other things you can enjoy when weather and other factors don't cooperate. Done correctly, these things can actually enhance your experience and enjoyment of your on-water days.