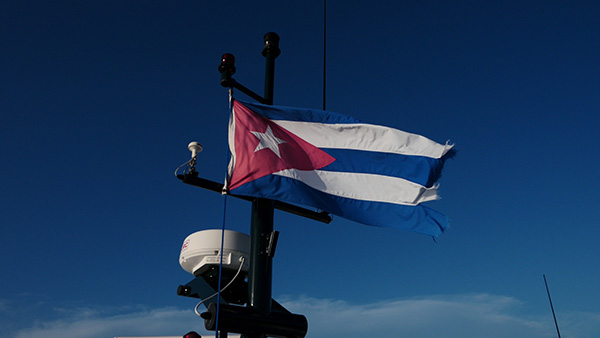 The Ft. Myers Boat Show will be held at the downtown Ft. Myers Convention Center from November 19-22, 2015. This year DEMA (Diving Equipment and Marketing Association) will be a big part of it, complete with a large pool, and dive instructors offering to those interested an opportunity to experience Scuba Diving first hand.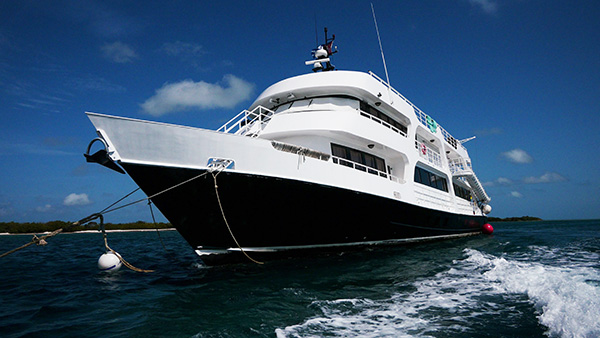 This past August, I had the opportunity to join my long-time friend Mr. Wayne Hasson, President and owner of Aggressor Fleet, in Cuba for a trial run aboard the Cuban based yacht, The AVALON II located in the Jardines de la Reina (Gardens of the Queen), named by Christopher Columbus to honor Queen Isabel. This Archipelago is an unspoiled, untamed Marine Sanctuary located 60 miles south of Port Jucaro, Cuba.
Wayne has been a dive industry leader for over 35 years and is a pioneer for many of the programs that exist within the Scuba Diving world today. He is the founder and a director of the Oceans for Youth Foundation. Renown industry leaders such as, Jean-Michel Cousteau and Guy Harvey serve on the Advisory Committee. Travel to Cuba by U.S. citizens is different than travel to any other country due to the long-standing economic embargo. Tourism by U.S. citizens is not permitted, however, travel through specially licensed "People-to-People" educational programs is allowed. The Oceans for Youth Foundation People-to-People educational program (The Cuba Travel Program) is such a specially licensed program, allowing travel by U.S. Citizens.
| | |
| --- | --- |
| | |
The Gardens of the Queen encompasses a chain of 250 virgin coral and mangrove islands extending along 75 miles of beautiful clear turquoise water. This area was declared a marine park in 1996 and has been protected since then. One may expect to see pristine coral reefs, steep walls dropping from the reef to the abyss, large populations of adult fish including sharks, jewfish up to 400lbs, snapper, grouper and much more. There are many different species of sharks that one will see including; nurse, black tip, lemon, silky and the Greater Hammerhead.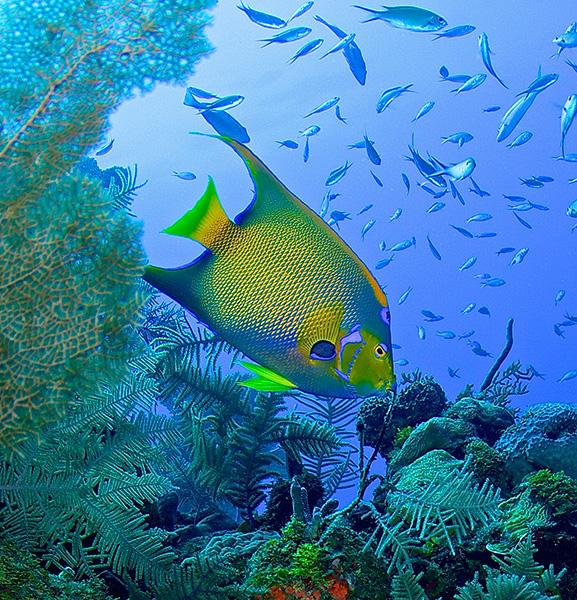 Davis Hasson (Wayne's son) and I departed Naples for Miami to board a flight on Cayman Airways to Georgetown, Grand Cayman. It was there that we met up with Wayne and several other participants who were invited to join in this 'Once in a Lifetime' trial run aboard the Avalon II. The main objective of this 'mock' run was to observe, experience and critique every area of the operation (above and below the surface) to insure it would be the same 1st Class experience that every Aggressor 'live-a-board' is known for, as the crew members on the new Jardines Aggressor would be those of Cuban nationality. Everyone on board represented loyal customers and avid divers whose opinions are respected by the Aggressor Fleet owners. The Avalon II had 10 cabins, huge galley, 'hot' tub on top deck, together with hospitality that was second to none.
| | |
| --- | --- |
| | |
We were on a mission. Those that wanted, did 4 dives per day and every dive offered a new experience together with more of the wonderful reef life and sights experienced on previous dives. In-between dives provided opportunities to recharge cameras, edit photos and videos, take naps, eat from a snack buffet or just relax and enjoy the yacht together with the beautiful, peaceful surroundings of the Jardines.
Breakfast was to order. Lunch and dinner offered numerous options for vegetarians and meat lovers alike. Food was prepared daily from local greens, fruits and vegetables. Lobster, fish, steak, chicken or pork was continual offers, topped off with mouth-watering deserts.
Other activities were a-bound, offering opportunities to snorkel and dive with Crocodiles. Visits to mangrove beaches were a must. Large local tree rodents, huge Hermit Crabs and big Iguanas were interesting, friendly and a fun diversion, posing for a photo op.
Moreover, the Jardines is an unspoiled, world-class fishery offering opportunities for Tarpon, huge Permit and huge schools of Bonefish on the Fly. During our visit, National Geographic was on location filming such opportunities (more to come on that at a later date).
This 'trip of a lifetime' was a total of 9 nights and 10 days. The first two days and nights in Havana provided the opportunity to have direct People-to People interactions with Cubans (youths and their parents; local marine officials; and marine professionals.) It was educational and rewarding for us to learn and offer different perspectives on marine life, conservation, and stewardship to those that have limited opportunities to meet foreign counterparts. It also allowed our group personal time to enjoy the unique city through music, food and entertainment!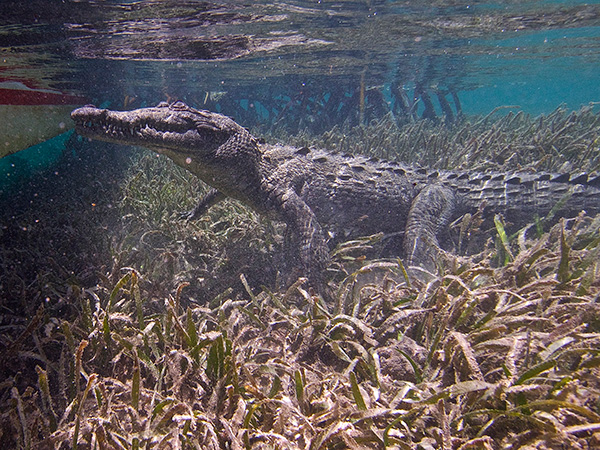 The third day we boarded a bus for the Port of Jucaro to continue our journey aboard the Avalon II to head 60 miles south to the Gardens of the Queen. Six days of diving and other adventures engulfed every being on board. We returned fulfilled and thankful that we made the journey. Prior to departure for home, we were treated to a wonder Cuban Pig Roast with all the trimmings. Thanks to Captain Wayne Hasson of Aggressor Fleet, for this great opportunity to visit the most unique island of the Caribbean—CUBA!
Now the opportunity belongs to you. Information on how you can do this with all of the details can be obtained by visiting the following websites:
www.oceansforyouth.com; www.aggressor.com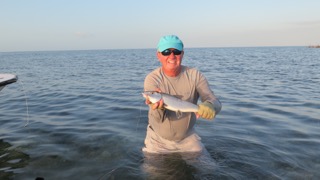 This is Captain Terry Fisher of Fish Face Charters hoping everyone enjoys the sharing of my adventure and above all it is my hope that you too will take advantage of the opportunity that the Oceans for Youth Foundation affords, for a 'Trip of a Lifetime' to unspoiled CUBA!