Old Florida isn't always a thing of the past. Part of it is just off Channel Marker 60.
One of the great joys of Southwest Florida boating is discovering all the hideaways and hidden gems scattered along the coast and its inland waterways. Every once in a while, you find the mother lode. In our case, it was Tarpon Lodge and Restaurant and nearby Cabbage Key.

The underlying purpose of our trip was a planning meeting/retreat with an important client—incidentally, one of the largest boat manufacturers in the world. We wanted to get away from the distractions of our respective offices and, since boating is our business, why not find a classic boating destination that would help us relax our minds and get re-grounded in the process.
Tarpon Lodge was a perfect choice since it is secluded and quiet, yet kept the outside world comfortably accessible—little conveniences like WiFi can not be undervalued. The waterfront hotel was built from a vintage lodge originally used as vacation home for a couple from Philadelphia in 1926. The lodge and stilt building are home to relaxing, airy rooms with its four-star, upscale restaurant below serving lunch and dinner daily.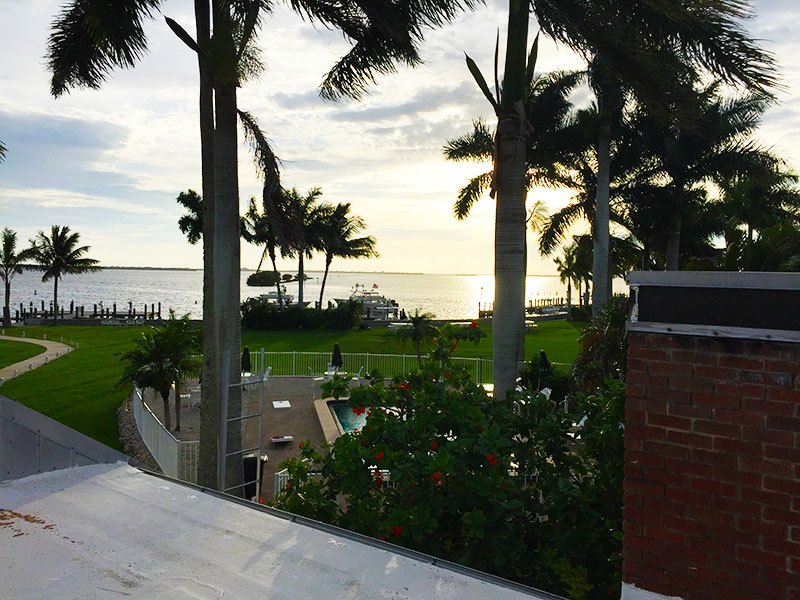 As there is no dedicated meeting facility, the lodge's resourceful staff created one for us—blocking off part of the restaurant's patio breezeway where we set up shop for our two days of brainstorming. When the urge to fish overtook us, a quick stroll to the adjacent docks—where our boat was tied up—provided a welcome diversion.
Having limited luck wetting a line, mouthwatering sustenance was just a short hop away at famed Cabbage Key in the form of the quintessential Cheeseburger in Paradise. It was here tropical storyteller and songwriter Jimmy Buffett was inspired to write the song of the same name decades ago. And not much has changed. If anything, the count of dollar bills blanketing the entire ceiling and walls of the restaurant (estimated at $100K) has increased, but little else—a fitting homage to the "If it ain't broken…" adage.
The path between Cabbage Key and Tarpon Lodge is home to another piece of living history—a group of stilt fish cabins in Pine island Sound. Built some 80 years ago, the fish cabins — many of which are listed on the National Register of Historic Places — are a legacy to the area's past (pre-World War II) when fishermen netted fish by hand and stored their catch in the fish cabins (then fish-company-owned ice houses), where boats later picked up the harvest and carried it to nearby Punta Gorda. They are now owned by various groups and used primarily as getaways for local recreational anglers.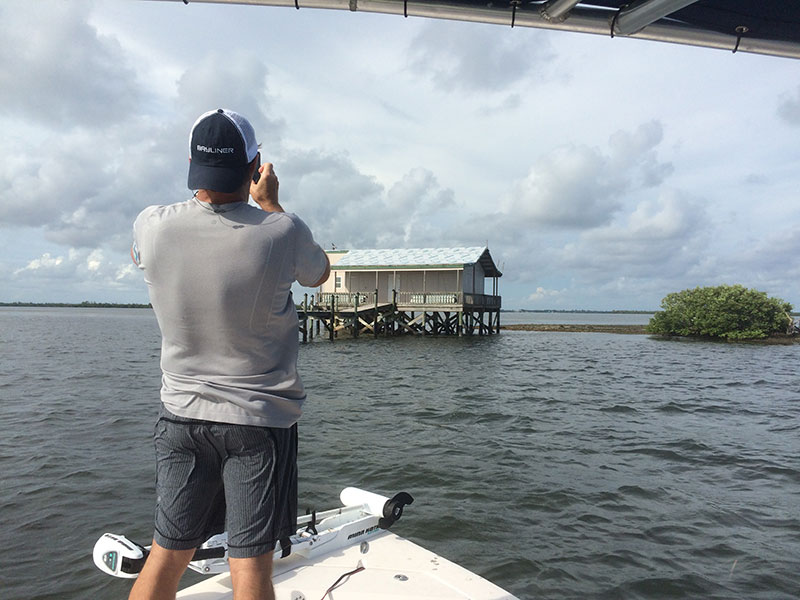 So if life takes you anywhere near channel marker 60 in the Pine Island Sound Intercoastal Waterway, consider yourself lucky. It is home to a cluster of historical gems not commonly found.
The above installment was an account of a meeting retreat between pearl brands and their client, Bayliner Boats. To learn more about pearl brands, visit pearlbrands.com.