The Cape Coral Cruise Club, founded in 1963, is unique among S.W. Florida boat clubs in that it owns a portion of a private spoil island on the Caloosahatchee River east of the Franklin Lock near Alva. Over the years a covered pavilion has been built where the members enjoy elaborate monthly picnics, bocce, horseshoes and other relaxing activities.
A major advantage for members is that the Island has ample dockage for member's boats. Over the years, four docks have been installed on an inside oxbow off the ICW with both 30amp and 50amp electric service. This allows docking for as many as 16 member boats up to 45′ in length to be docked for the weekend at minimal cost. Ferry service across the ICW aboard the club's 24′ covered pontoon boat, manned by a licensed captain, is provided for members & guests who drive up for the monthly picnic.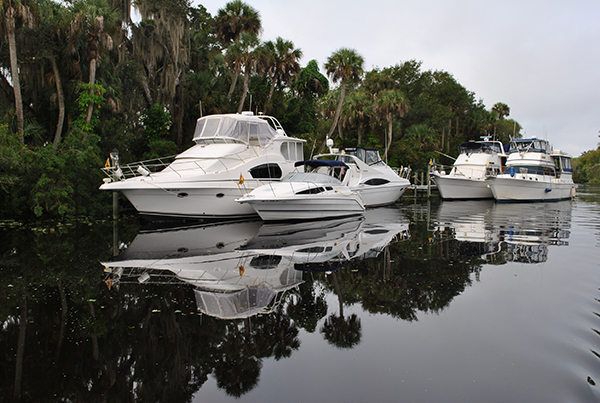 Because the Club is a cruising organization, in addition to the Island picnics, members can participate in monthly cruises to local destinations. Fall 2015 cruises include:
September destination: For the last few years the Naples Boat Club has become one of the most popular Club cruise destinations. With a first class onsite restaurant, beautiful pool and outstanding docking facilities this cruise always has a wait list. Cruise leaders have been known to plan very interesting and different activities including a variety of Naples dining adventures.
October destination: Once again the Club returns to Fisherman's Village Marina on Charlotte Harbor. With abundant shopping on Fisherman's pier and the close proximity to activities in downtown Punta Gorda, this is a very popular and well attended cruise.
November destination: For a change in 2015, the CCCC has planned a return cruise to Marco Island. Due to the distance and potentially rough weather this has not been a regular Club destination. Members are looking forward to making this again a popular cruise.
Also in November the Club hosts a booth at the Ft. Myers Boat Show. Members are present to answer questions on membership and point out many other fun Club functions.
December: Traditionally no cruise is planned for December as the Club holds a formal "Change of Watch" dinner where past Club officers are recognized for their achievements and officers for the coming year are installed. This is the only annual Club "Coat & Tie" event.
Several other destinations, including South Seas Resort, Palm Island, Pink Shell Resort, Legacy Harbor, and Snook Bight Marina are in the works for the spring of 2016. Although not yet determined, generally a long (10 day to two week) spring cruise is planned. Past locations have included the Bahamas, short loop to Key West, Tarpon Springs, and the south Georgia Isles.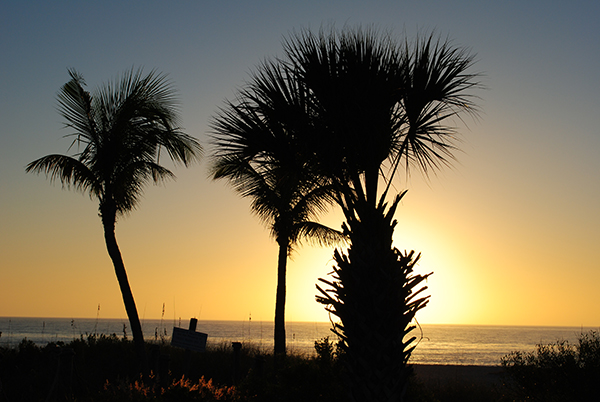 The Cape Coral Cruise Club is open to new members who own a boat with overnight accommodations and reside in the Cape Coral / Ft. Myers area. For membership information please contact Phil Kryger at 239-541-0236. View a short picture video of recent Club activities and read additional Club information on its website, www.c-c-c-c.org Like us on Facebook.
August 11,2015