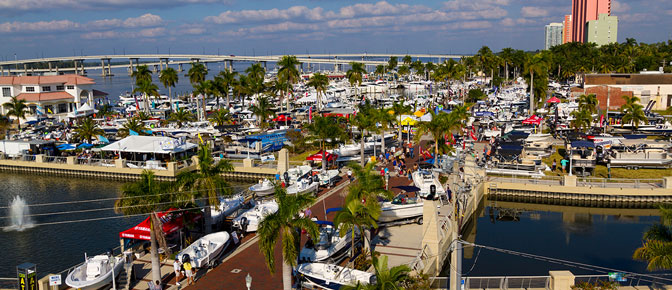 Living on a planet that is 2/3 water might qualify a boat as a necessity rather than a luxury. We could not agree more! So let's get down to the necessities of your shopping criteria and get you started.
Question 1 – What kind of boat?
Your first step is to determine the type of boat that will suit your needs, and that is based on how you plan to use the boat. There are three main boating activities: cruising, fishing, and watersports. While many boats can be used for two or even all three activities, the chart below shows the type of boat and its primary use.
| | | | |
| --- | --- | --- | --- |
|  Day Boating |  Cruising |  Fishing | Watersports |
| Bowrider/Runabout | Overnighter | Jon Boat | Personal Watercraft |
| Deck Boat | Motorycht | Bass Boat | Bowrider/Runabout |
| Pontoon Boat | Express Cruiser | Flats Boat | Ski/Tow Boat |
| High Performance | Trawler | Center Console | Wakesurfing Boat |
| | | Walkaround | Jet Boat |
| | | Convertible | Rigid Inflatable |
Day boats are designed to entertain guests and deliver good performance. They are intended (as the name implies) to be taken out for the day and not stayed on overnight.
Cruising boats are also designed for entertaining guests but are not typically as fast or agile as a smaller day boat. They offer cabins and overnighting capabilities, and typically include a head (toilet area) and some form of galley (kitchen) equipment.
Fishing boats are designed with open cockpits in the rear of the boat to maximize the deck space needed for fishing. Plus, they are usually equipped with specialized storage areas and compartments for rods, tackle, bait and the day's catch.
Watersports boats are designed for waterskiing, wake boarding and towing various water toys at speed. They range from basic sport boats and jet boats to specialized tow boats—which tend to be for the more experienced tow sports enthusiast.
Question 2 – What Size?
Boat size is an important consideration. The bigger the boat, the more features it typically has—like cabins, galleys (kitchens), heads (toilet areas), and so on. The downside to bigger boats is they are more costly to buy, operate and maintain, have more systems to understand and operate, and might not be trailerable. When you're first getting started in boating, we recommend your first boat be no larger than 24 feet. This, of course, must be balanced with the amount of passengers and gear you plan to bring aboard. Resist the urge to go too big too soon.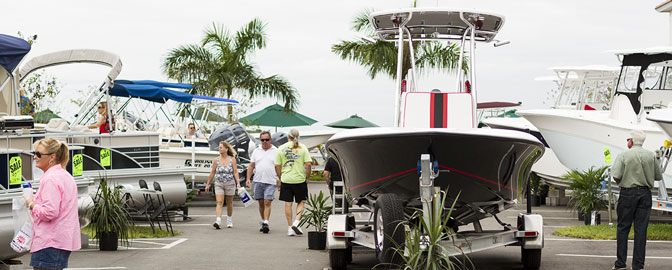 Question 3 – New or Used?
The next step is to decide if you want to buy a new or a used boat. Each has its pros and cons—not unlike cars. New boats should provide you with trouble-free operation right from the start. They are sold by dealers who order them direct from the factory and, provided they get the right dealer-prep, are in first-class condition.
Before buying a new boat, make sure the dealer you are considering will support you after the sale throughout your term of ownership. Ask around at boat shows and at the dealer's location to make sure you're buying from a reputable dealer with a strong commitment to customer service.
The downside to new boats is they cost more than a similar used boat, but when you buy new you are entitled to all the warranty coverage and manufacturer's support that comes with buying a new boat.
A used boat may or may not still be covered under the manufacturer's warranty. These can be sold by a) dealers (who've taken the used boat in on trade), b) brokers (who don't own any boats, they just represent them for sale), or c) private individuals. You take a greater risk on the overall quality of a used boat than you do on a new boat since you don't know the history of the boat, its maintenance, or whether it's been involved in any type of accident or suffered any damage.
Many of us will bring a used car to our mechanic prior to finalizing the purchase of a used car. By the same token, you can (and should) hire a marine surveyor to go over the boat carefully. The survey will uncover any problems with the boat, and let you know whether you're getting a good deal or just buying somebody else's headache.
Question 4 – Which Make and Model?
Once you decided which type of boat and whether to buy new or used, the next step is to narrow your search down to which boats you want to actually see firsthand and take for a test drive.
There are several magazines and websites that regularly do roundups and buyers guides to help you with your research. BoatTEST.com is one good example. They classify boats by type and have helpful video tests online so you can see the boats run and get the tester's opinions on where can save you countless hours as you do your research.