Pink Shell Cruise Feb 2015
The destination for the second cruise of the Cape Coral Cruise Club in 2015 was the Pink Shell marina in Ft. Myers Beach. This destination has been a longtime favorite for the club. Club members Gary and Kathy Taake organized the trip and their efforts in planning resulted in a fine event for all.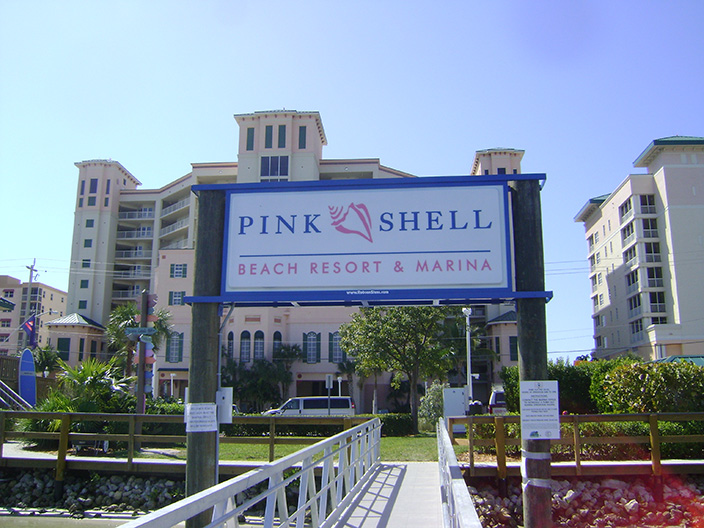 Tuesday February 12th, 19 boats from Cape Coral Cruise Club arrived at Pink She'll and
enjoyed the only warm but always windy day of the trip. Tuesday evening was happy hours
at the dock masters followed by pot luck in the Mariner Room. After a feast of turkey, ribs
and your choice of various side dishes, carried in by all participating, a game of LCR Wild
was played. Winners went home with a pocket full of quarters. The evening was ended with
Happy Birthday song to Ted Hutson. A rough night was spent by boaters with cold winds at
40 miles per hour.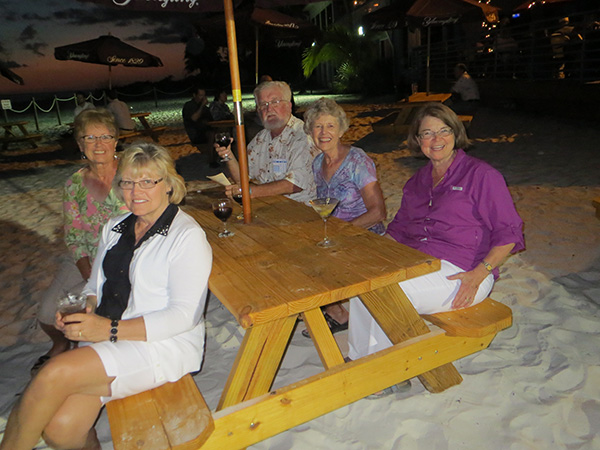 Wednesday breakfast was served in the Mariner room followed by games, lunch on your own
and free time of your choice. Some boaters left in the afternoon so not to put up with the
rough night on the boats as wind increased and temperatures dropped. Dinner was at
Matanzas By The Bay with CCCC members enjoying a host of foods of their choice from the
menu.
Thursday breakfast was once again served in the Mariner room with the rest of the day on
your own. Once again the winds and cold prevailed. Afternoon was spent on your own.
Some preferred to dine on their rocking boats while others bundled up and took a trolly to
beach restaurants.
Friday was more of the same weather making leaving the marina a little more difficult then it
should have been but as always a great time was had by all. Old man winter will not ruin the
fun for CCCC.
The Cape Coral Cruise Club is open to new members who own a boat with overnight accommodations and reside in the Cape Coral / Ft. Myers area. For membership information please contact Phil Kryger at 239-541-0236. View a short picture video of recent Club activities and read additional Club information on its website, www.c-c-c-c.org Like us on Facebook.