Written by Hans Wilson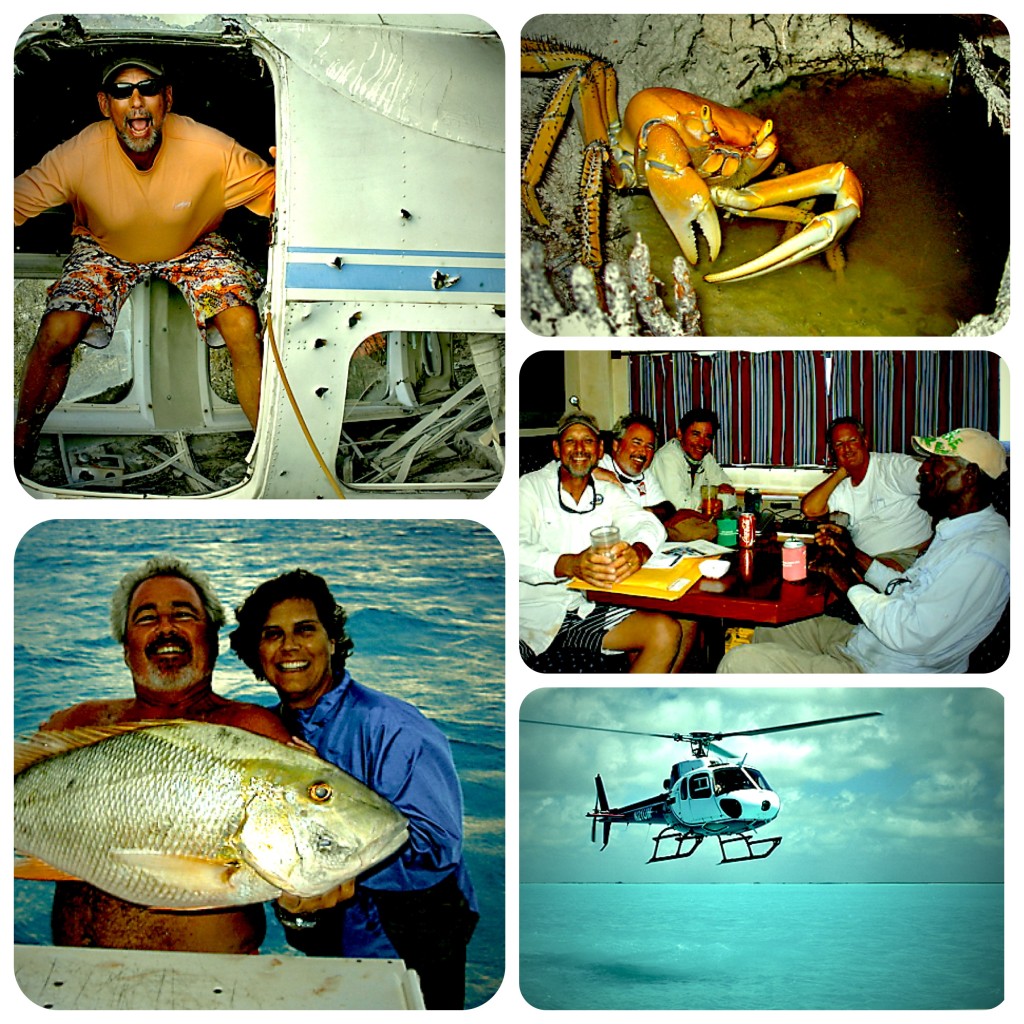 Sunday – I got up early, got the coffee going and enjoyed a most pleasant, quiet, breezy morning topsides finishing up this log. It was moving day, back to the states. It was also clean up day and there was a laundry list of items Dave had drafted that needed to be taken care of for the next round of folks using the boat. The goal is to leave the boat clean as a whistle, with no remnants from the past users, including personal effects, food, etc. The Squirrel took on the job of cleaning the top sides, and Em was a maniac, cleaning the boat's interior. Dave kept assigning me responsibilities from the list. Fortunately my incredible mechanical talents (right), along with the longest arms of anyone on board, made me the optimum candidate to bail the water from around the bow thruster buried deep in the anchor locker. I also filled up both water tanks, which took forever. Dave had lots of little, mechanical chores which I enjoyed doing, being Mr. Fixit at home prepared me for which end of the screw driver to use.
We finally got everything done, offloading all of our gear and dive equipment onto the dock, then took showers. I was aghast at the amount of gear sitting on the dock and wondered how we would get it all into the airplane. I swear there was even more stuff than we had before, in part because we were bringing some things back we didn't bring when we came over. I was hoping it would be an even trade out with the beer, liquor, and groceries but was further horrified when we loaded it into the taxi.
Amazingly enough we got it all into the plane, again. Fortunately The Squirrel is one of the best pilots I have ever flown with and on the top of his game. With such a big load it was full throttle, full flaps, and a few Hail Mary's and we were off the ground headed back to Naples. It was a relatively uneventful flight, my favorite kind. We landed, unloaded, then scattered to our various directions.
I enjoyed the adventure, and I am sure Dwight did too. There is no better feeling than to be completely exhausted; smiling inside with the memories of a wonderful time; possessing a cooler with fresh tuna, snapper, and conch; and future stories to tell. It was not unlike the gazillion boat races I shared with my Dad. I think he would have enjoyed the ride, and I hope he did, a least in spirit. I always loved when the sailing crew was headed off his boat, the Beschwipst, to their cars. As they headed off to points beyond he would tell his friends "Drive Cheerful". I think my new expression would be "Boat Cheerful". I can't wait for the next adventure.