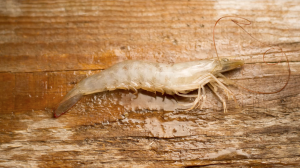 The weather is not what had been predicted, so chasing the Kings may not happen for a little while.
There are however a lot of Sheepshead in Alligator Creek and at El-Jo. Shrimp is the bait of choice right now for the Sheepshead. The larger shrimp should attract the larger fish. Many of the Sheepshead are close to the 20 inch mark. While fishing at El-Jo you should also be able to get your keeper Snook. Snook is better to catch on lures like the Storm 4 inch Shad. Also walking it is better than casting it.
On the flats it is again a shrimp bite right now, from Snook and Sheepshead to Trout. The Trout seem be be looking for the float rigs. If you are interested in using fake bait, a DOA deadly combo is the ticket.
Good luck and catch you again!
Fishin Frank