Sharks are moving into Charlotte Harbor.
Sharp nose, Black tips, Nurse, Lemons, Spinners, and Bulls & Bonnets, which to be fair are here all year. But we do see increased numbers as the water warms up. each year as the water hits 75 degrees Cobia, Tarpon and shark move up from where ever they are during sown bird season, Crazy but each year as the Snow bird leave the big fish show up, How crazy is that, but just like their human counter parts the go south during the colder months and return as the waters warm.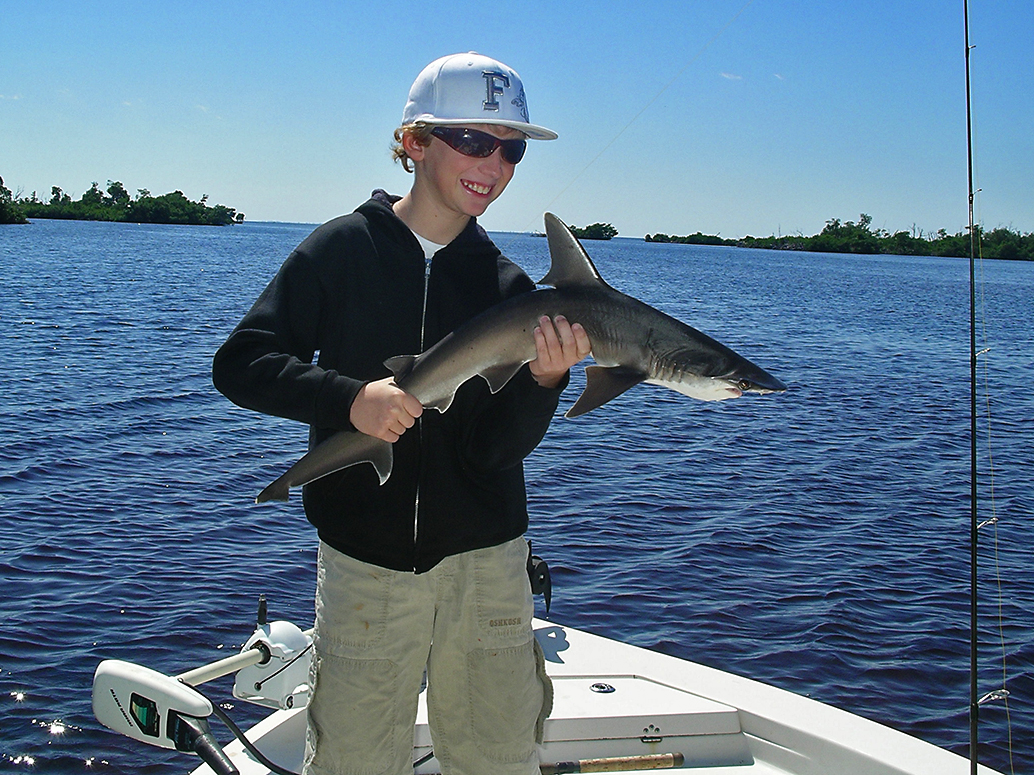 Shark fishing is like sailing hours of boredom punctuated by moments of shear excitement or terror.
Simple procedure – anchor your boat or cast your line out from the dock better if you chum and wait for the rush of a screaming reel.
This is just a long winded way of saying the Sharks are back n the Harbor and the numbers are growing, the numbers of Sharks will peak out in May the prime month for Sharks, But you may want to consider Catch & release during may as that is when the Sharks are going to give birth. By June they are done "Pupping" and dinner time may resume,
Yes I eat Sharks it is some of the best tasting meat and very healthy for you. Why buy fish oil tablets, ok some one else kills the fish for you, but when you do it your self no waste is the key. and I never take one while I still have meat from the first one.
Any way good luck out the have fun, and watch where you put your finger, It is Shark fishin after all.
Frank
UPDATE – 4.15 at 5pm
Shark are moving into the harbor, So it is time to start bending the points of the barbs on your hooks down, barb-less does not work, really bad idea, but bending the barb down so the bait & the fish stay on but are very easy to release is the key to a healthy shark population, Circle hook are too hard to get out and dangerous on the fingers, So use a J hook and flatten the barb.
The big mistake most people make is too big a hook, for black tip or Sharp nose go to a 4/0 with a chunk of bait 2 fingers wide. Good luck