By Bob Sofranko, Caloosa Dive Club, www.diveclub.org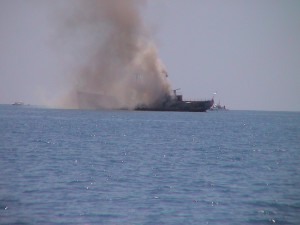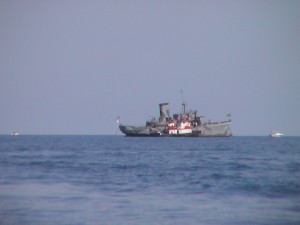 Here are some pictures of the recent sinking of the Mohawk that I took about 30 miles out in the gulf from Sanibel Island, FL.
This will be our newest artificial reef. It will be used by lots of sea life as well as those interested in fishing and diving in the not too distant future. We had planned to dive it a couple of hours after sinking but the charges dislodged a lifeboat and a large stack which will take some underwater repair before it will be safe for future diving. Just as well as sea life will take up almost immediate residency.
There is much interesting history of this ship built in 1935 and used in many ways in the war effort. The final weather report from the Mohawk was used to finalize plans to launch the June 6, 1944 Normandy invasion.
It was a memorable day.