Taking the plunge and purchasing a boat for the first time can be an exciting and rewarding experience, and there's no better time to do this than in the heart of boat show season. However, it's essential to take the time to research and choose the right boat for your lifestyle needs and budget. Below are eight steps to guide you in purchasing your first boat: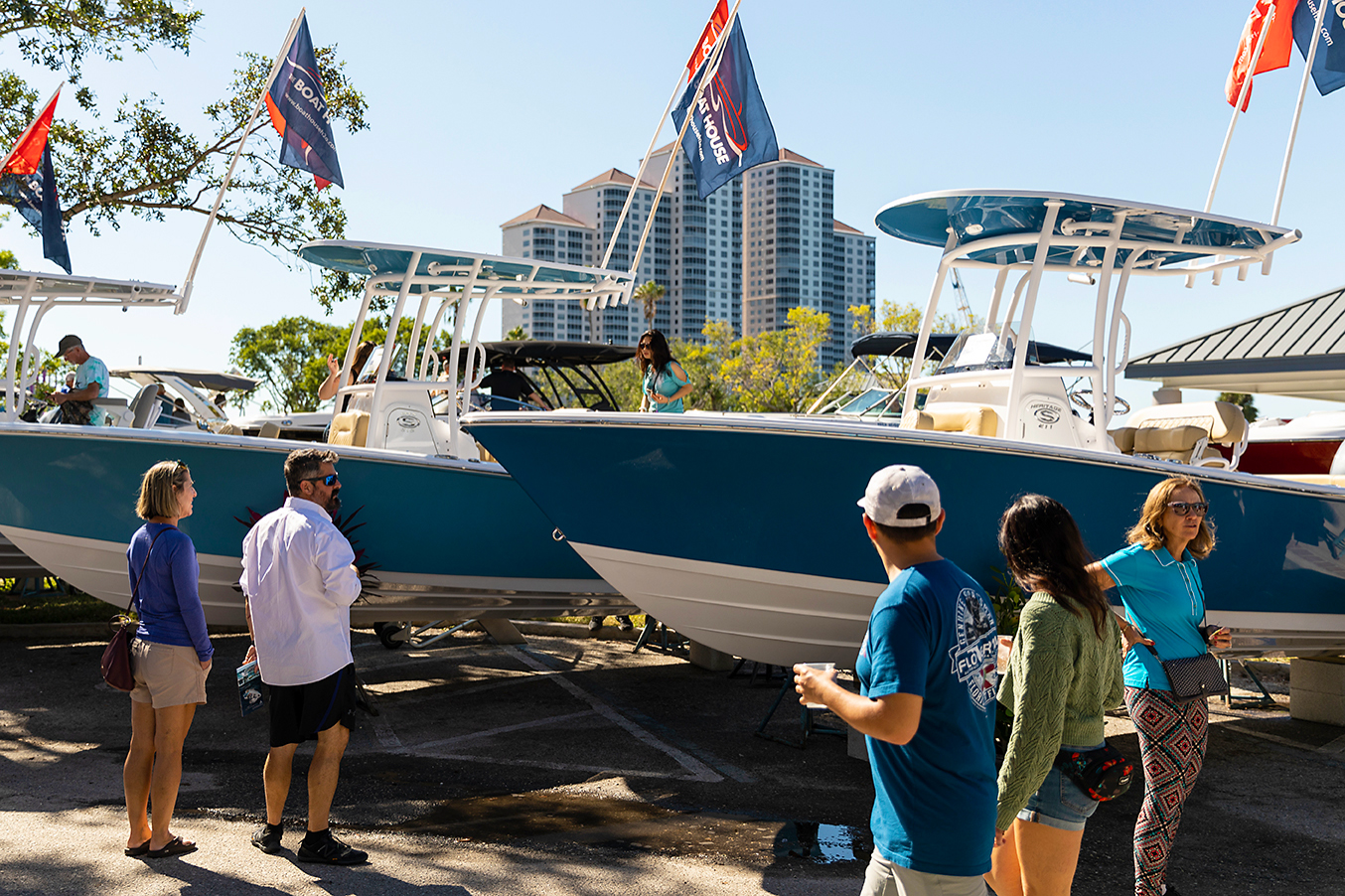 1. Determine your needs and budget: Consider how you plan to use the boat, such as for fishing, cruising, or water sports, and what features you will need to get the most enjoyment from those activities. Also, set a budget for not only the purchase but for ongoing expenses such as maintenance, fuel, and storage.
2. Research boat styles from various sources: Diving into the internet is the first and most obvious avenue to learn everything from the size of boat that will fit your lifestyle, to reading all the boat tests and reviews, right down to exploring the accessories you want to be added at the time of purchase. Visiting boat shows and dealerships is a quick way to become immersed in many types of boats in one place. (Find the next show here) Check out boats in person to get a sense of their size, features, and overall quality. Take the opportunity to ask questions and to speak with dealers and experienced boaters.
3. Take a test drive: Schedule a test drive to get a feel for the boat's handling and performance and to learn instructions specific to your selected model. After all, you'd never purchase a car without taking it for a spin first.
4. Don't overlook pre-owned boats: Purchasing pre-owned can be an excellent way to save a few bucks. If you decide to go this route, inspect the boat thoroughly. Have a marine surveyor or a professional boat appraiser inspect the boat before you purchase to ensure that it is in good working condition and to identify any potential issues.
5. Determine how you will pay for your boat: Unless you're one of the rare purchasers laying down cash for your boat, you'll need to secure a source of financing. The typical funding sources include the dealer or manufacturer, a loan arranged through a bank, credit union, or specialized marine lender, or a home equity loan or line of credit arranged through a bank or credit union. Consider the best rates and terms for your needs as you research loan sources.
6. Purchase and register the boat: Once you find the right boat, finalize the purchase and register the boat with the appropriate agency.
7. Obtains a Florida Boater's Safety I.D. Card: According to Florida Highway Safety and Motor Vehicles, "While Florida does not have a boating license, anyone born on or after January 1, 1988, is required to either have successfully completed a National Association of State Boating Law Administrators (NASBLA) approved boating education course or have passed an equivalent course or temporary certificate examination." You can find boating safety courses here.
8. Visit the Know Before You Go boater information station: This website was designed for new boaters to familiarize themselves with safety requirements and local tips and tricks for navigating our unique waterways.
It's important to realize that owning a boat involves responsibilities and costs, such as insurance, maintenance, storage, and safety equipment. Make sure you factor these costs into your budget and plan accordingly. Finally, enjoy the process and prepare for a new lifestyle on the water!