Here in Southwest Florida, boating isn't just a lifestyle, it's a passion that brings us together on and off the water. And whether boaters realize it or not, it takes a village to keep our boating community going! So, we're taking a closer look at two local organizations that support boaters and make significant contributions to our area's marine industry through education: Edison Sailing Center and Fort Myers Technical College.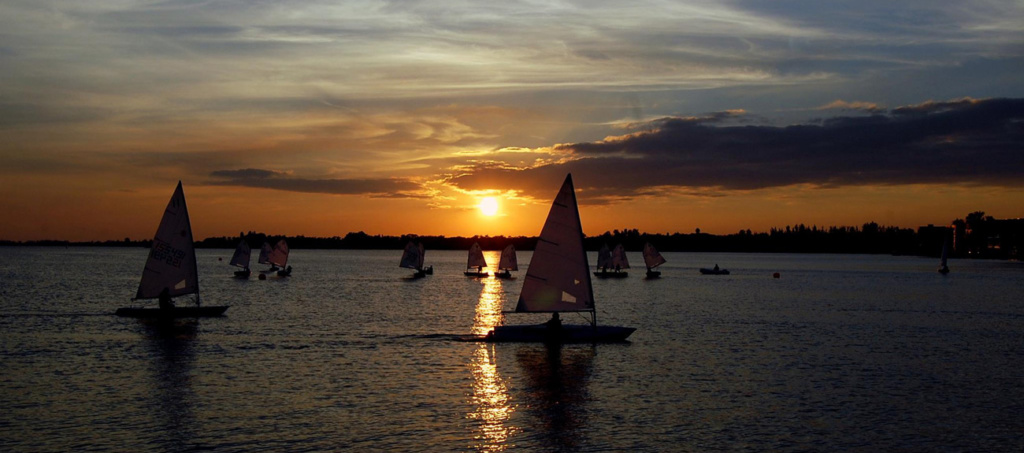 The Edison Sailing Center was conceived in 1984 as a way to bring sailing to Southwest Florida's young people.Training is the cornerstone and not only does the Center educate sailors who become lifelong boaters, many become licensed captains and pursue careers in the engineering and marine industry.
"The Center offers youth and adult programs that promote retention in all areas of the boating industry," says Edison Sailing Center's Stephanie Webb. "Our emphasis is on safety as well as advocacy for public access to the water for all."
As a training expert, Webb's single biggest piece of advice to boaters is: WEAR YOUR LIFEJACKETS. She also strongly recommends taking an on-the-water powerboat training program to enhance your safety and the safety of others on the water.

Another organization crucial to our local boating community is Fort Myers Technical College, which supplies a steady flow of new employees to Southwest Florida marine industry. For nearly 50 years, their Marine Service Technologies course has evolved along with the industry to keep up with the entry level tech demand of marine businesses. In fact, many program graduates become business operators themselves. The program has worked closely with ABYC, Yamaha, Mercury, Evinrude, and other manufacturers to offer the latest training and technology.
"We are privileged to live in one of the most beautiful water wonderlands in the world," says Mike Esterline, Marine Service Technologies Instructor. "The local boating community and industry supports our program by giving young people with a desire to work the opportunity to do so."
Without organizations like these as well as the many others in our diverse marine landscape, boating in Southwest Florida just wouldn't be the same. Thanks to the many folks out there working to preserve our lifestyle and favorite boating activities!
Don't forget to share your boating photos with us by tagging @goboatingflorida on Facebook and Instagram! And of course you can visit our member directory to find local marine industry experts and service providers.
---
ABOUT THE EXPERTS
Edison Sailing Center
Located on the Caloosahatchee River in downtown Fort Myers, the Edison Sailing Center teaches children the fundamentals of sailing. The Center is a member of the Southwest Florida Marine Industries Association and offers group classes, adult instruction and private lessons, and maintains over 250 boats for instruction and racing.
edisonsailingcenter.org | 1-239-454-5114
Fort Myers Technical College
Providing high quality career and technical training, this Southwest Florida Marine Industries Association member prepares students for current and emerging industries. Vocational/technical programs allow students to obtain workforce credentials through certificate programs and, where applicable, industry certification and/or licensure.
fortmyerstech.edu | 1-239-334-4544