In my view this week and throughout the Memorial Day Holiday, the signs all point to great fishing opportunities, both offshore and in the back-country areas (spoil Keys and otherwise isolated islands). With high hill tides motivating species like Tarpon to migrate northward, Tarpon are on many angler's minds and should be! These fish will be found 'rolling' in Charlotte Harbor, in the passes and just off the beaches from Ft. Myers to Boca Grande Pass. Pictured here is Mike Aden of Wyoming, removing a hook from a 95 lb. Silver King he caught on a Pinfish during my first Tarpon charter of the season. Mike is a pro angler when is comes to big game fish. He is also a big game hunter and guide in Wyoming as well as around the globe.
Snook, Seatrout, Spanish Mackerel are all here in steed, with Redfish being the headliner. Pictured is Jim Ricci of Killingworth, Ct. along with his brothers, Mike of Newburyport Massachusetts and Peter, of Port St. Lucie, Florida all holding Redfish they caught. Two days of charters, maxing out on their daily quotas. These guys are regulars with a lot of experience and a lot of fun! Looking forward to the next adventure guys!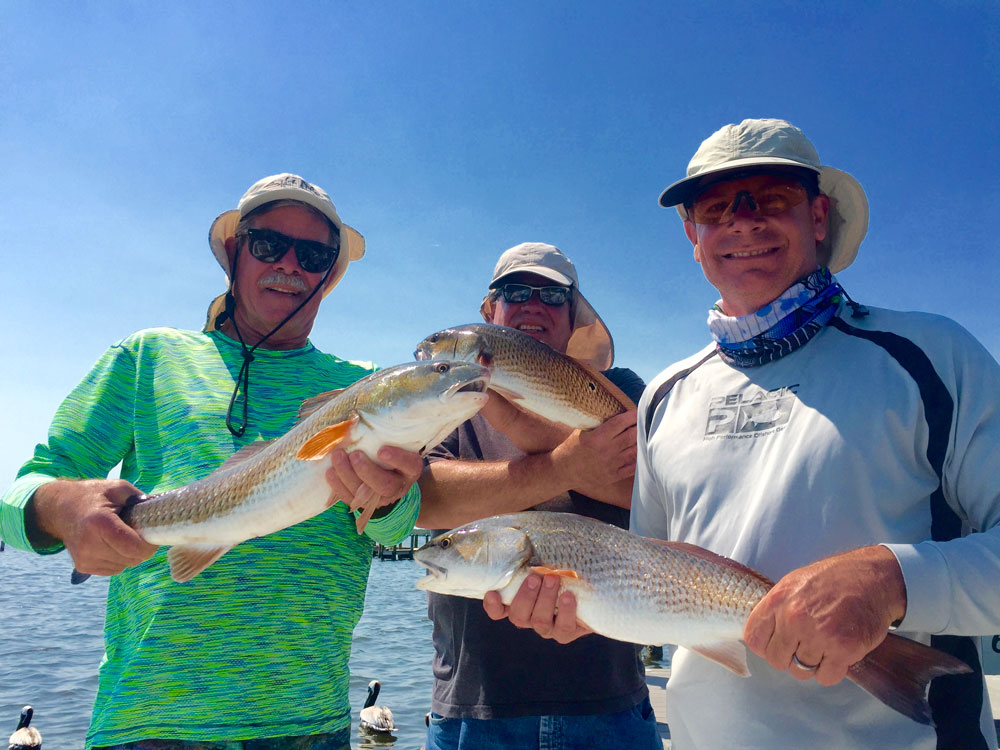 Roger Solis, of Ft. Myers, proudly displays a 24" Seatrout. His fishing partner, George Hagen of Trinidad, Colorado, is holding a 26" Redfish caught in the same area, around Punta Rassa. Nice job guys! Roger is a repeat client and hopefully, George will follow suit.
Not to be out-fished, my 1st Mate Vicki is holding her biggest Redfish of this year on light tackle. It measured out at 31" and weighed in heavy. Nice job honey!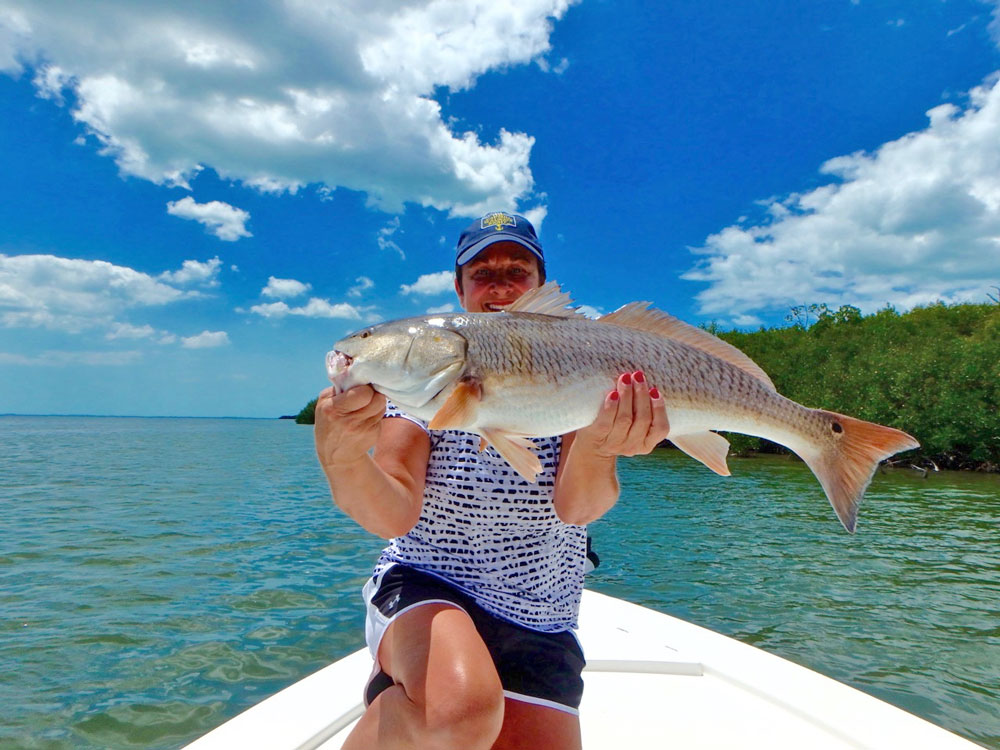 I believe that this week and next week, the conditions exist for a fish of a lifetime, offshore or inshore. Plan to fish on incoming or outgoing tides. Happy Memorial Day to all and be safe on the water, as many will be boating and fishing over the holidays.
This is Captain Terry Fisher of Fish Face Charters. Check out my May article in the Ft. Myers section of Coastal Angler Magazine. Charter information and reservations to catch a fish of a lifetime, may be made by calling me direct at 239-357-6829 or emailing me at fishfacecharters@yahoo.com. Check out the website www.fishfacecharters.com for more pictures and articles. I am also available as Captain for Hire (by the hour) on your vessel for navigation, safety instructions, fishing locations and techniques to insure that you catch fish and have fun on the water!