Some of the country's best boating is right in our backyard.
We occasionally hear boaters racking their brains over where to go for a fun, boating- related vacation or long weekend. When you stop to consider that thousands of people vacation or relocate to Southwest Florida each year specifically for the vast boating opportunities, you certainly should include our home waters among your options.
Destinations and activities are varied—from fishing to camping, shelling to sunbathing, dining to dolphin watching. Whether you prefer the upscale getaways of Sanibel and Captiva, the solitude of North Captiva and Cayo Costa, or the fishing focus of Pine Island and Matlacha, there are destinations for every taste and tendency.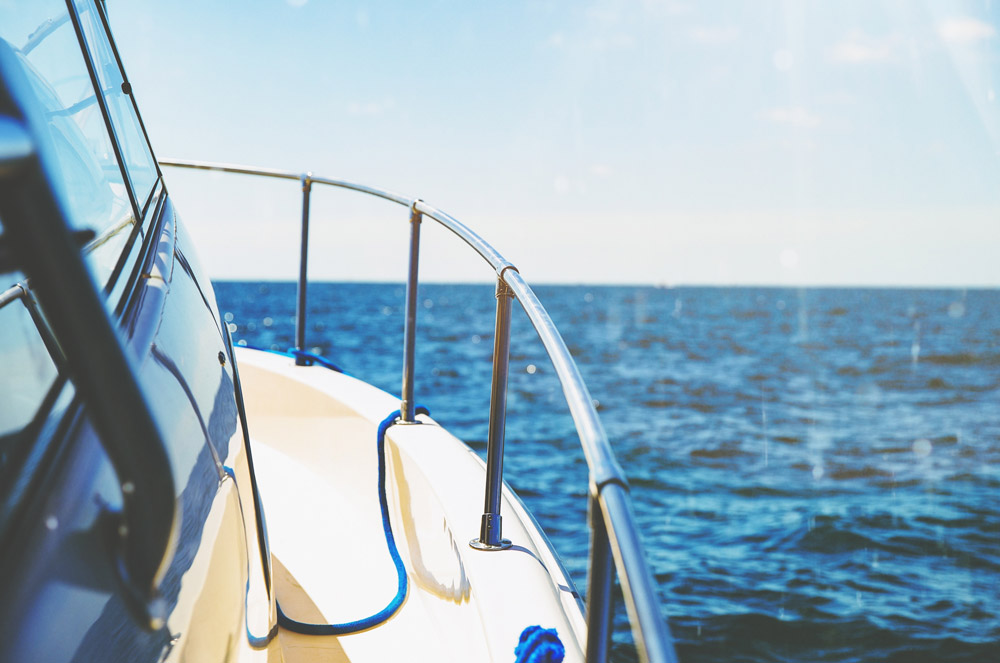 While far from an extensive list, here are five of our area's top boating destinations and some of the highlights:
Cayo Costa
Accessible only by water, this island state park is one of those places where you can still enjoy virtually unspoiled Floridian ecological habitats, beaches, camping, paddle sports, and more. The island also has miles of hiking trails, an amphitheater, picnic areas, and miles of barrier island beach perfect for shelling.
Camping or primitive cabin accommodations are available, and a bayside dock has— albeit limited—space for those who plan to overnight. Click here for a complete guide to the island, www.floridastateparks.org/park/Cayo-Costa.
North Captiva
Just south of Cayo Costa is North Captiva (also called Upper Captiva). Another island destination, it is accessible only by boat or small private plane, and—while far more developed than Cayo Costa—no motorized vehicles are allowed on the island. It is home to dozens of beautiful rental and private homes, many valued in the millions.
The North Captiva Island Club/Marina (http://northcaptiva.com/index.php/about-the-island/the-club) is an awesome little oasis complete with a restaurant, dockage, swimming pools, and tennis. A short distance away is Barnacle's Island Resort (www.barnaclesislandresort.com), which includes Barnacle Phil's restaurant, vacation rental properties, and dockage. This island is a great blend of seclusion and comfort, and has been an area favorite for decades.
Sanibel and Captiva
These islands are probably the most famous amount all of the beautiful beaches in Southwest Florida. A distinct combination of preserve land and tourist paradise, Sanibel and Captiva have everything from upscale dining and shopping to nature trails and beach combing. For boaters, there are several options for either day trips, a weekend, or longer.
From South Seas Island Resort, McCarthy's Marina & Cottages and Tween Waters Resort near the middle of Captiva to Castaways and Sanibel Marina on the Sanibel side of the islands, boaters have a varied assortment of tie-up points from which to base their stay. Great opportunities for boating or fishing can be found on both the Gulf and Bay sides of the island, which gives you a nice mix of choices depending on weather and gulf conditions. For more information, visit https://sanibel-captiva.org.
Pine Island and Matlacha
The waters around Pine Island and Matlacha are well charted and marked in the GPSs of area fishermen. From Pine Island Sound—home to the historic fish houses, Cabbage Key—to an untold number of super-secret fishing spots, this is a flats fishing nirvana.
Some favorite spots for boater-friendly waterfront dining and overnights include Tarpon Lodge in Bokeelia, Blue Dog Bar & Grill and Bert's Bar & Grill in Matlacha, and The Waterfront Restaurant in St. James City. In fact, it is not uncommon for a restaurant in this area to cook your catch for you, as well as their own menu offerings. For down-to- earth, no pretense dining and socializing, this area is made to order. For more, visit www.visitflorida.com/en-us/cities/pine-island.html.
Ten Thousand Islands
Finally, we'll leave you with another eco-friendly destination—Ten Thousand Islands National Wildlife Refuge. It is located in between Collier and Monroe Counties and spans over 35,000 acres protecting crucial mangrove habitats and diverse cache of native wildlife—many of which are on the endangered species list.
Popular with anglers, hunters, photographers, and hikers/naturalists, this area can be equally appreciated by boaters. If you are considering a trip to the Ten Thousand Islands, do keep in mind that the Wildlife Service does recommend that only the experienced take on this trip due to the isolation of the islands. Meandering between the islands is a labyrinth of cuts and channels perfect for fishermen and explorer types alike. Renting a charter for the day is also a great option for those who want to experience fishing at the very edge of Florida. For a guide to this area, visit www.fws.gov/refuges/profiles/index.cfm?id=41555.
Check out the marine navigational charts from the National Oceanic and Atmospheric Administration (NOAA) that we have linked on our website to help you plan your staycation boating adventure. Be safe and happy boating!