Manatee deaths related to watercraft reached a record 104 in 2016, causing some to push for additional regulation.
The Southwest Florida Marine Industries Association has put together a few facts and comments and a graph that puts some perspective on the state of the manatee population in Florida.  Special thanks to Bob Atkins, President of Citizens for Florida's Waterways, and a designated Boating Public member of Governor Scott's Boating Advisory Council for providing much of the data and commentary.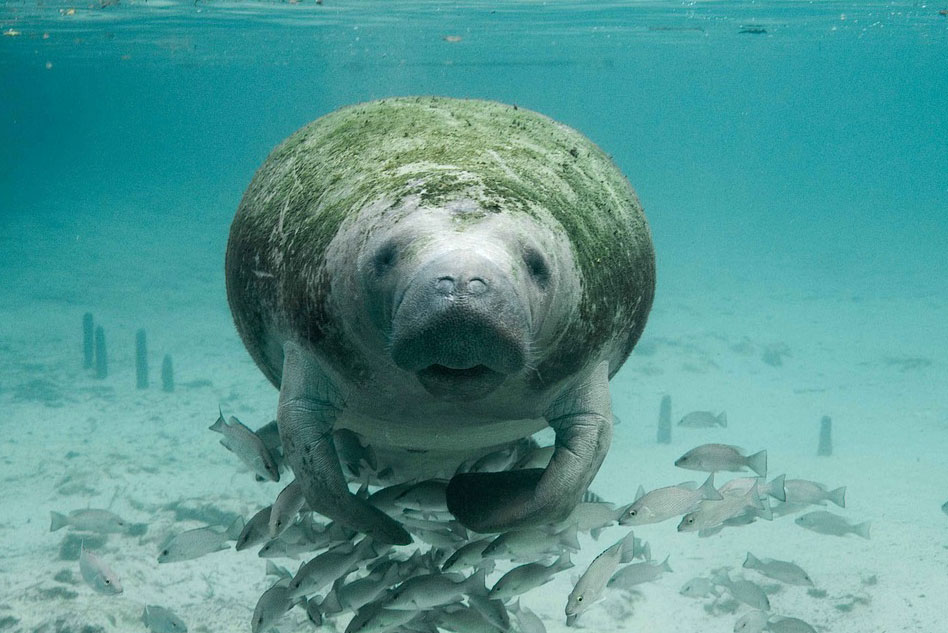 The boating public and the marine industry must be informed and ready to respond to those pushing for more regulation.
FACTS
The manatee population is growing rapidly, increasing more than 5% annually (and most believe the actual population significantly exceeds the reported numbers).
Total manatee deaths when compared to the counted population is at, or near, the lowest percentage on record.
Of those manatee deaths, only about 20% are attributable to boating related causes. That percentage has remained relatively constant over the last 40 years.
COMMENTS
BOATERS SUPPORT CONSERVATION. The vast majority of boaters are conservationists and support fact and science based regulation.  We all love manatees and it is a tragedy when any animal is accidentally killed by human activity.
BOATERS COMPLY. Where boater compliance has been assessed and reported, a significant majority of boaters comply with posted regulations.
QUESTIONS
How effective are manatee zones?  
Are measures in place to determine the effectiveness of the existing collection of slow speed zones?
Do we know which zones have actually increased protection and which zones add no value?
Is there any data that supports the addition of manatee zones?
What do we know about boating related manatee deaths?
Where are the watercraft mortalities occurring? In manatee zones or not?
What are the local waterway conditions? What zones are in the area? Water Clarity? Depth?
What were the local atmospheric and temporal conditions? Are there seasonal influences?   Did the accident occur in daylight?  During the week or on a weekend?  Did red tide play a factor?
What caused the collision to be lethal? What kinds/sizes of boats were involved?  Was boat speed a factor?
Considering all causes, not just watercraft, what level of mortality is acceptable?
This can and must be determined.
THE GRAPHIC BELOW CLEARLY SHOWS THE MINIMAL IMPACT OF WATERCRAFT MORTALITY WHEN COMPARED TO THE INCREASE IN POPULATION COUNTS OF THE SYNOPTIC SURVEY.