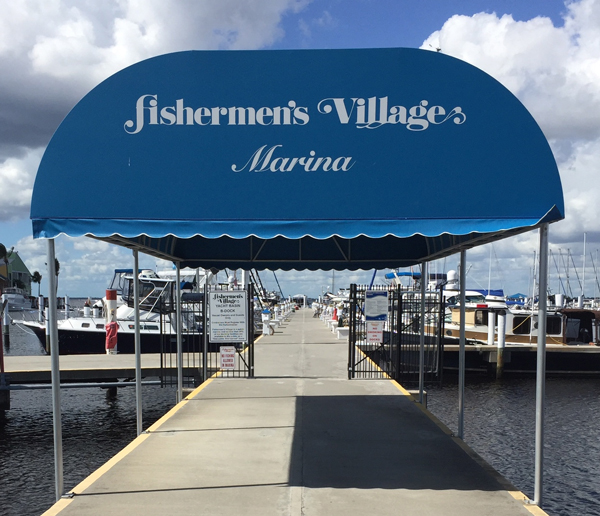 Despite a rocky, rolling, breeze driven, Charlotte Harbor, eleven hardy Cape Coral Cruise Club vessels and their crews maneuvered their way to Fisherman's Village Marina in Punta Gorda for the October 21-23 cruise. Counting the boat crews and folks who traveled by land yacht, over 30 club members enjoyed all or some of planned activities over the 3 day event.
While some went fishing, others played card games, went biking on Marina provided bicycles, or visited the local art galleries. All enjoyed shopping at the local craft and tourist shops on Fisherman's Village concourse. Warm weather and light breezes added to the pleasure of afternoon pool time where many members floated and shared stories of the day.
Steve and Nell Winner coordinated the cruise and attending members enjoyed daily hot breakfast casseroles prepared by Nell. As is customary with this group each afternoon ended with happy hour snacks and docktails in the Captain's lounge. The staff at Fisherman's Village Marina are quite accommodating in that the Marina makes the Captain's lounge available at no added cost.
Wednesday was a pre-arranged pizza party in the Captain's lounge with several pizzas delivered by a local restaurant. All enjoyed pizza along with their favorite beverages.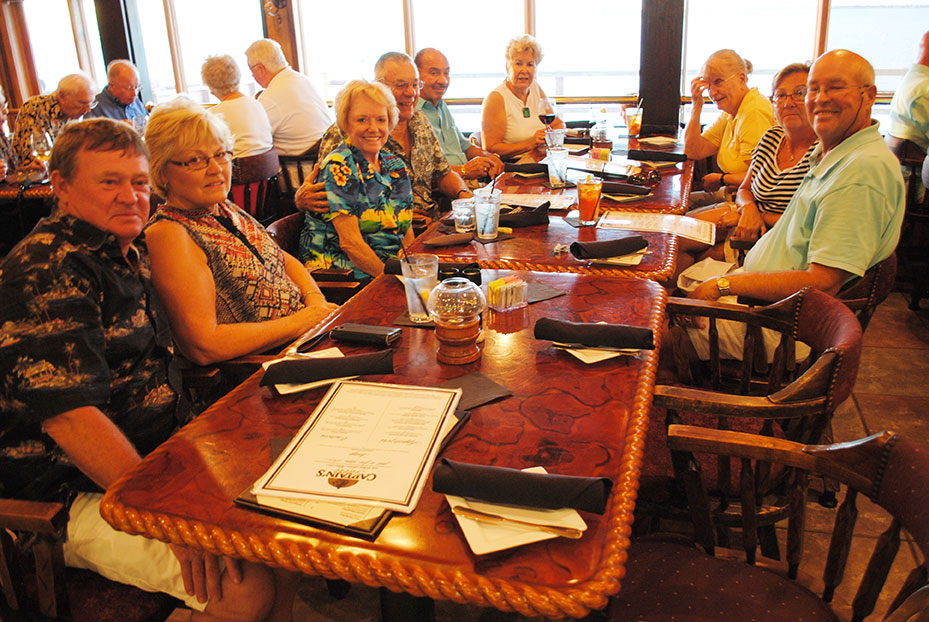 Thursday evening was the group dinner party at the "Captains Table" restaurant on the second floor at the north end of the concourse. All participants enjoyed a wonderful salad bar and meal overlooking Charlotte Harbor while watching the sun set on a beautiful clear evening.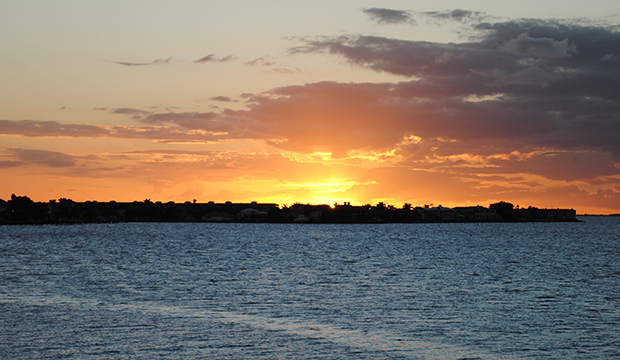 The Friday morning departure saw all boaters safely exiting the harbor and traversing much calmer conditions on Charlotte Harbor and the Gulf Intracoastal Waterway. The Cape Coral Cruise Club has been making Fisherman's Village Marina a fall cruise destination for years and it is a cruise that regularly takes all the slips that the marina makes available.
The Cape Coral Cruise Club is open to new members who own a boat with overnight accommodations and reside in the Cape Coral / Ft. Myers area. For membership information please contact Phil Kryger at 239-541-0236. View a short picture video of recent Club activities and read additional Club information on its website www.c-c-c-c.org Like us on Facebook.
By Steve and Nell Winner